What is Twitter Blue? Everything You Need to Know
Here's everything you need to know about Twitter Blue, including how to get it, what it is, and what it offers.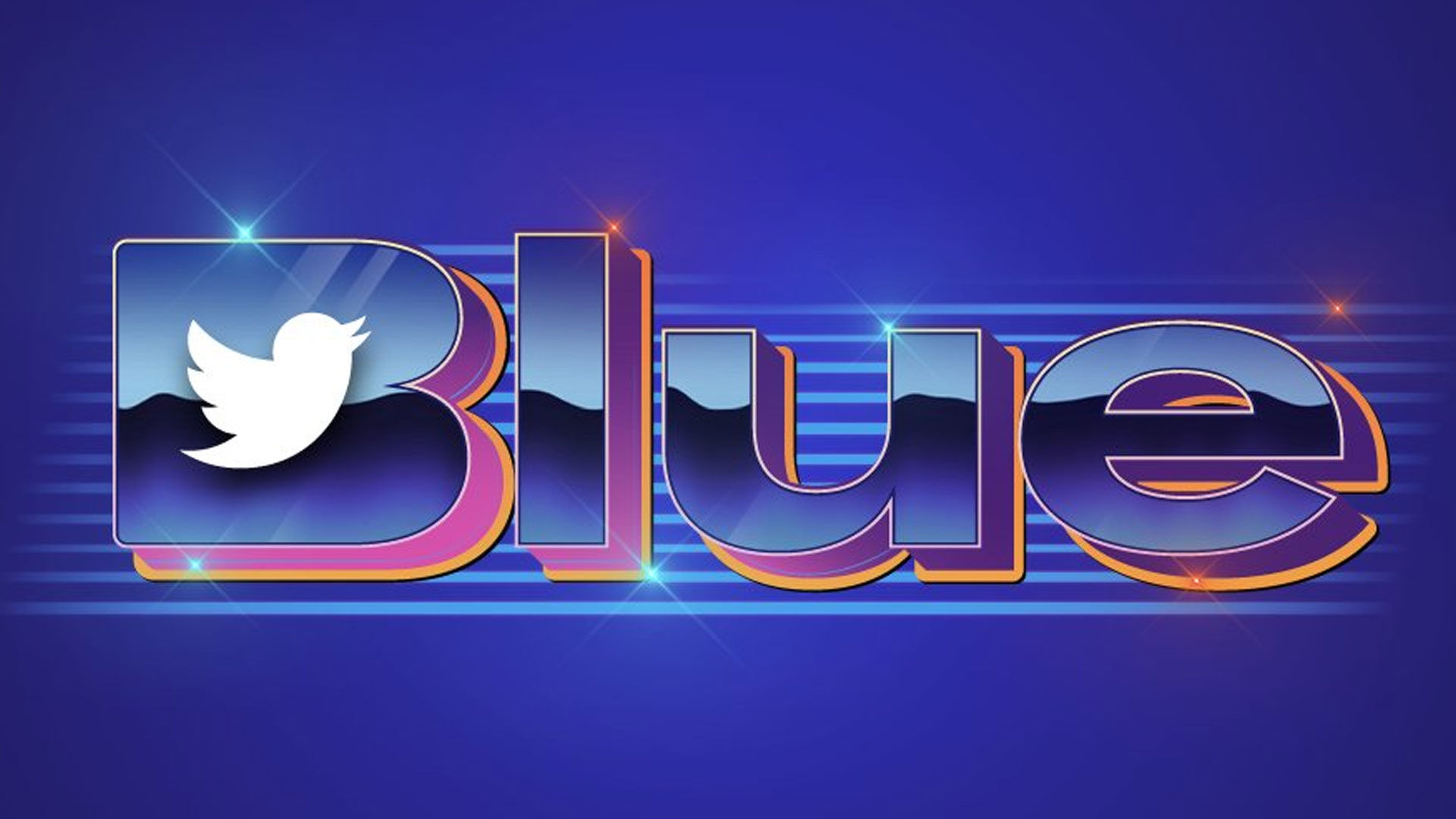 Twitter has recently introduced a new subscription-based service that allows users to get a little more out of their Twitter experience. Twitter Blue subscribers gain access to various features and customization options before they become available to the public. Here's everything you need to know about Twitter Blue, including what it is, how to get it, and what you get with it.
What is Twitter Blue?
Twitter Blue is Twitter's premium subscription service. The paid monthly subscription offers Twitter users exclusive access to premium features and customization options to further customize the Twitter experience.
How to Get Twitter Blue
To subscribe to Twitter Blue, visit the Twitter Blue Sign Up page and click Subscribe. A subscription costs $4.99 per month in the United States and is also currently available for residents in Canada, Australia, and New Zealand.
What do you get with Twitter Blue?
Twitter Blue gives users the following features:
Bookmark Folders
Custom App Icons
Themes
Custom Navigation
Top Articles
Reader
Undo Tweet
Bookmark Folders
Bookmark Folders allow users to group and organize Bookmarked Tweets into folders for later reference. Users can have an unlimited number of private Bookmarks and Bookmark Folders.
Custom App Icons
Custom App icons allow users to change the Twitter App Icon on their phones. There are various options, including multiple colors and seasonal icons. Check the settings for updated and limited-time icons during special events, holidays, and seasons.
Custom Navigation
Only available for iOS, custom navigation allows users to customize what displays in the navigation bar. It allows quick access to any Twitter destination. Users must choose between 2 to 6 items to keep on the bottom navigation bar and can revert the navigation bar to default at any time.
Reader
Reader allows users to turn long threads into an easy-to-read format and adjust the text size. Users can turn the Reader feature on by tapping the Reader icon at the top of any thread.
Themes
Twitter Blue users can choose from various themes and colorful options to further customize the in-app Twitter experience on the web or mobile.
Top Articles
The feature lists the most-shared articles from people in your network and people they follow. Simply tap on an article from the list to navigate to it. Filter between top articles from the past 1, 2, 4, 8, or 24 hours. Easily find the most shared and popular articles by tapping on the Top Articles shortcut from the Profile menu.
Undo Tweet
Undo Tweet is a Twitter Blue feature that allows users to undo a recently sent Tweet before it is visible to other users. The option is only available for a short period, after which the Tweet is viewable to your followers. You can still delete the Tweet like you normally would after the Undo Tweet period is over.
Subscribing to Twitter Blue on the Twitter App
To subscribe to Twitter Blue on the Twitter app:
Open Twitter on your device.
Tap on your profile icon at the top left of the app.
Select Twitter Blue.
Tap on Subscribe for $4.99 per month.
Complete the purchase using the App Store or Google Play.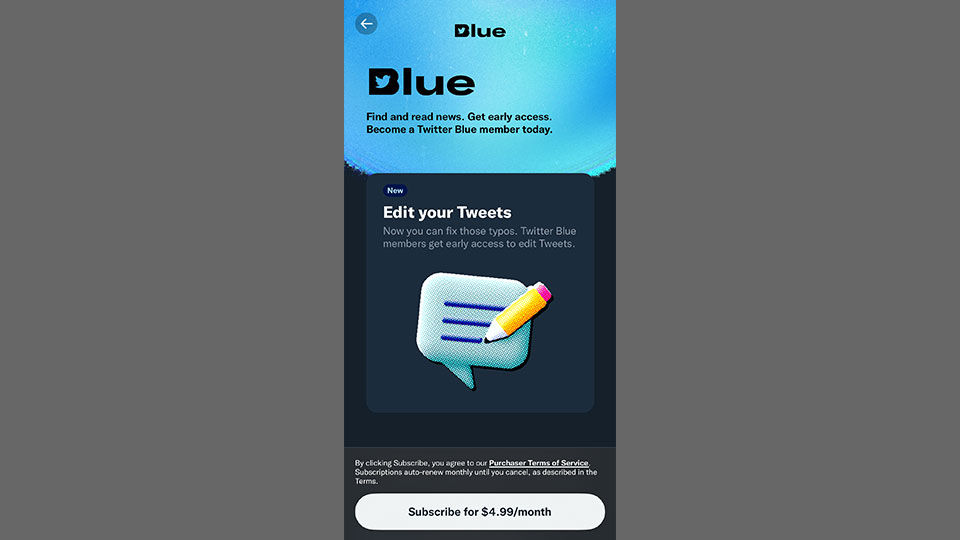 And that's about everything you need to know about Twitter Blue!
For more guides and walkthroughs, visit our Twitter Section.