Twitter: Daily Limit for Sending Tweets
Are you over the daily limit for sending Tweets on Twitter? Here's what you need to know about the Twitter limits.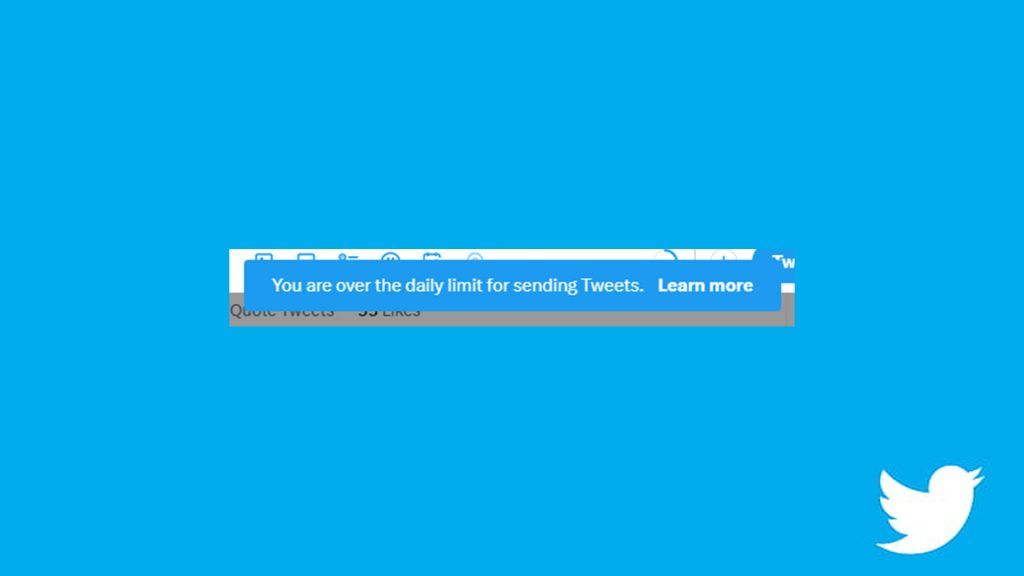 You can't overdo it with tweets because there are some account-based limits set on Twitter. As of today, it looks like Twitter may have implemented a new daily limit for sending Tweets. Many users report receiving an error saying, "you are over the daily limit for sending Tweets." Here's what we know so far about whether or not there's a new Twitter daily tweet limit.
Is there a Daily Limit on tweets?
Twitter's daily limits are as follows, as per the Twitter Help Center:
Direct Messages: 500 messages per day
Tweets: 2,400 per day with smaller semi-hourly intervals (includes retweets)
Changes to account email: 4 per hour
Following (daily): 400 per day
Following (account-based): 5,000 follows total, followed by account-specific limits.
The official daily Tweet limit is 2,400 Tweets per day, with an unknown semi-hourly interval limit. However, as of today, users who don't often tweet as receiving a message saying the daily limit for sending tweets has been hit. That begs the question: is there a new daily limit on tweets?
One theory is that there may be a new limit put in place for non-Twitter Blue members. Making basic Twitter worse is a good way to funnel people to pay for Twitter Blue, right? Of course, that's all just speculation.
As of now, there has been no official announcement from Twitter regarding any changes to the daily limit, so this new limit may result from a bug, system update, or unannounced change. We'll keep you posted if we hear anything from Twitter. Otherwise, you can keep an eye on the official Twitter Changelog for updates.