How to Download Twitch Clips & VODs
In this guide, we show you a quick and easy way to download you Twitch clips and VODs.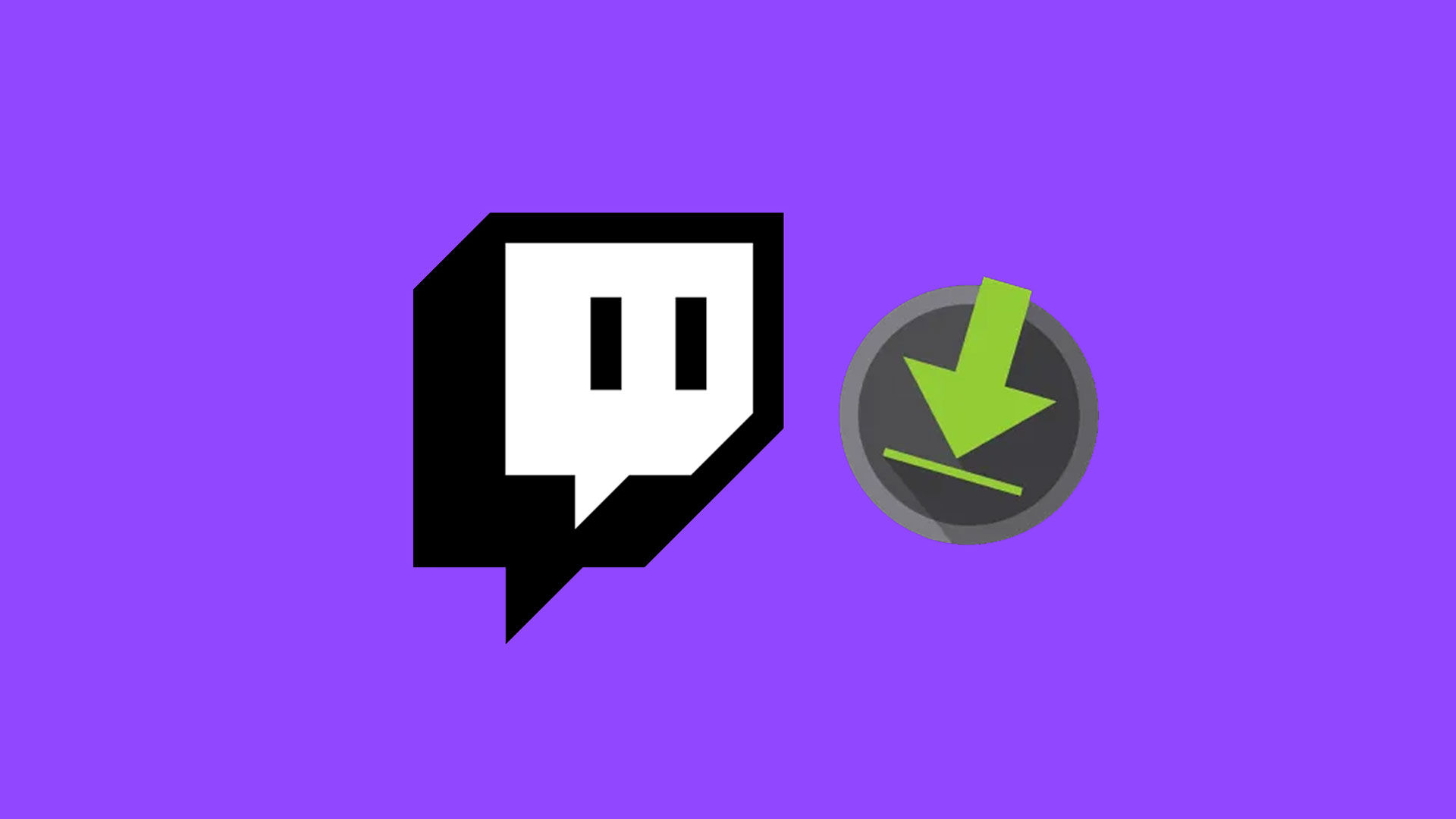 If you're a content creator, streamer, or video compilation maker, there will probably come a day when you want to download a Twitch clip that you've saved to your profile or a clip from someone else. Unfortunately, there is no native way on Twitch to download Twitch clips or VODs as MP4s. Luckily, you can use an easy workaround to easily convert any Twitch clip into an MP4 by simply copying and pasting the video's URL. If you'd rather not use a tool, then there are also ways to manually download the MP4 video clip natively on the Chrome browser.
You may have noticed when you go to share a Twitch clip; your only options are to share the clip via Twitter, Facebook, Reddit, and an embed code. While this makes sharing easy across social media, it only provides a solution if you want the video permanently on your hard drive or cloud storage. These methods work on all live Twitch clips and should take no longer than 5 minutes to complete, depending on how large your video file size is.
Downloading Twitch Clips Using the Techozu Twitch Downloader (Easy Method)
Using a third-party MP4 downloader is by far the easiest way to download Twitch Clips or VODs from your favorite streamers. To do this, navigate to the Twitch clip you want to download and copy the video's URL. Once copied, visit the Techozu Twitch Downloader and paste URL into the field. Choose the video resolution, then press the Download button.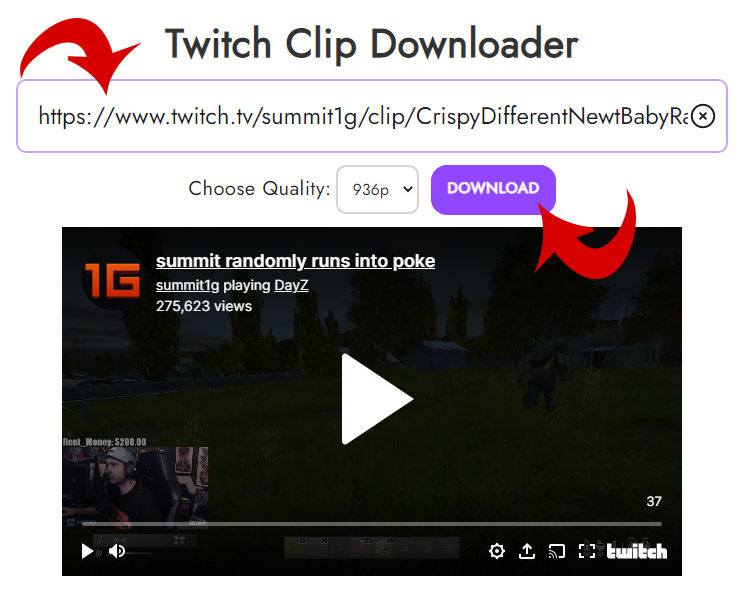 From here, select the directory where you want to save your video. Hit Save, and your video will now be downloaded to your hard drive.
Downloading Twitch Clips from the Chrome Browser (Hard Method)
Downloading Twitch clips from Chrome requires the use of the developer console to obtain the raw URL for the clip's MP4 file. This process sounds more complicated than it is, and we'll explain exactly how to do it in the guide below.
Navigate to Twitch Clip you want to save.
Right-click anywhere on the page and select Inspect to open your Developer Console.
Click the arrow in the box icon at the top-left of the console.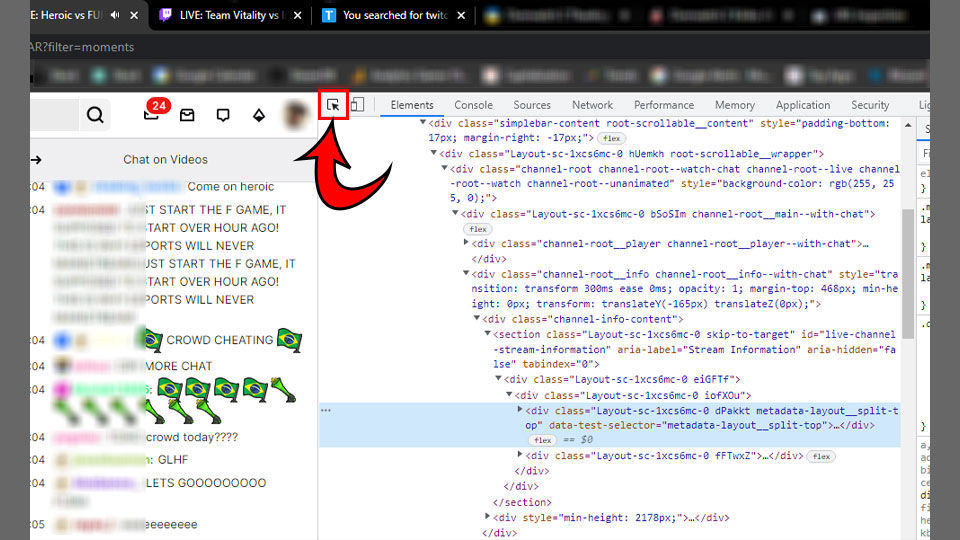 Click the video player on Twitch. It will highlight if you do it correctly.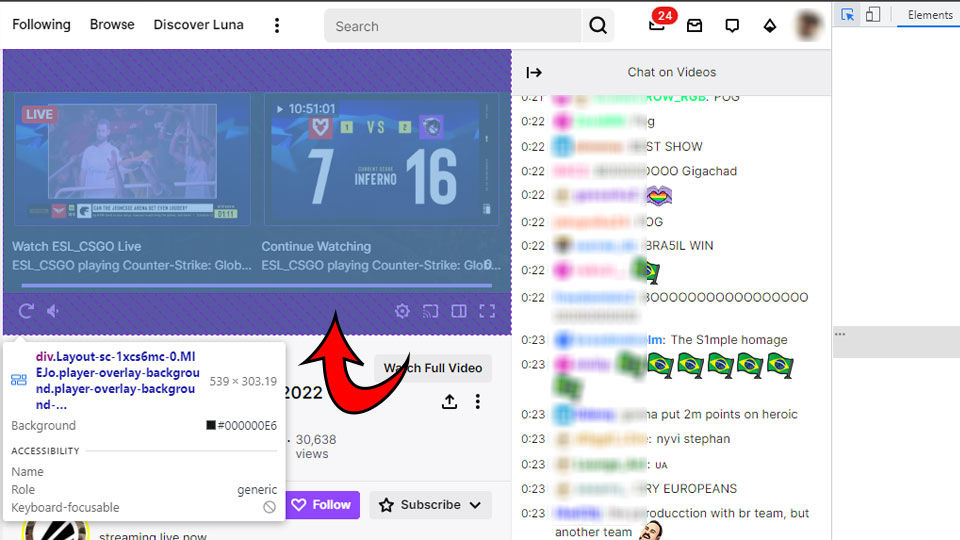 Look at the code. Above the selected segment, you should see the text <video playsinline webkit-playsinline src=. Following this code, you'll see a hyperlink.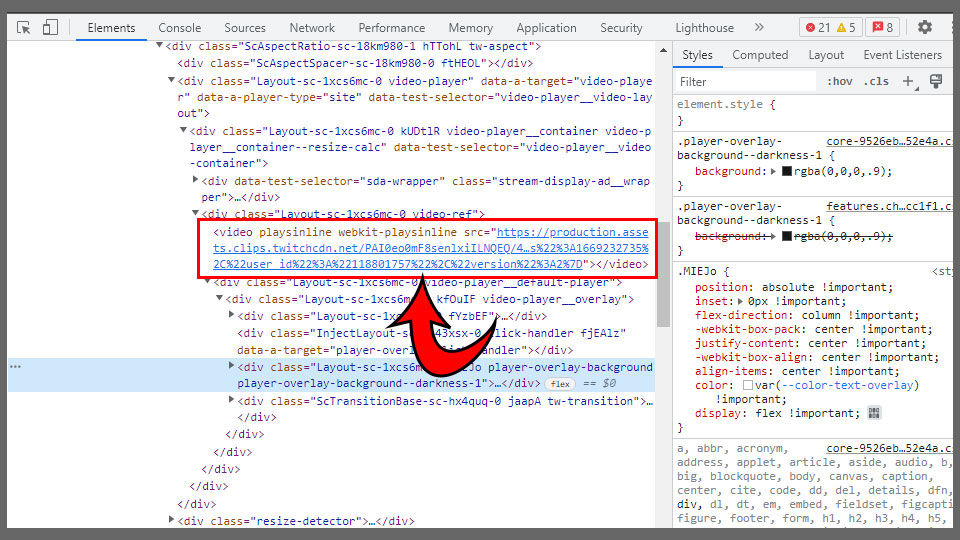 Right-click the hyperlink and select Open in new tab.
Your MP4 of the Twitch clip should download automatically and will be in your Downloads folder.
Twitch Clip Downloads Made Easy
As you can see from the two primary methods we listed above, using the Techozu Twitch Downloader is a much faster and simpler way to download Twitch clips. In addition, you can choose the resolution using the tool.
We try to develop tools to make your content creation faster and easier. See our TikTok downloader if you want to download TikTok videos.