How to Fix Snapchat Support Code C14A
Can't access Snapchat due to the Snapchat Support Code C14A? We have a potential fix.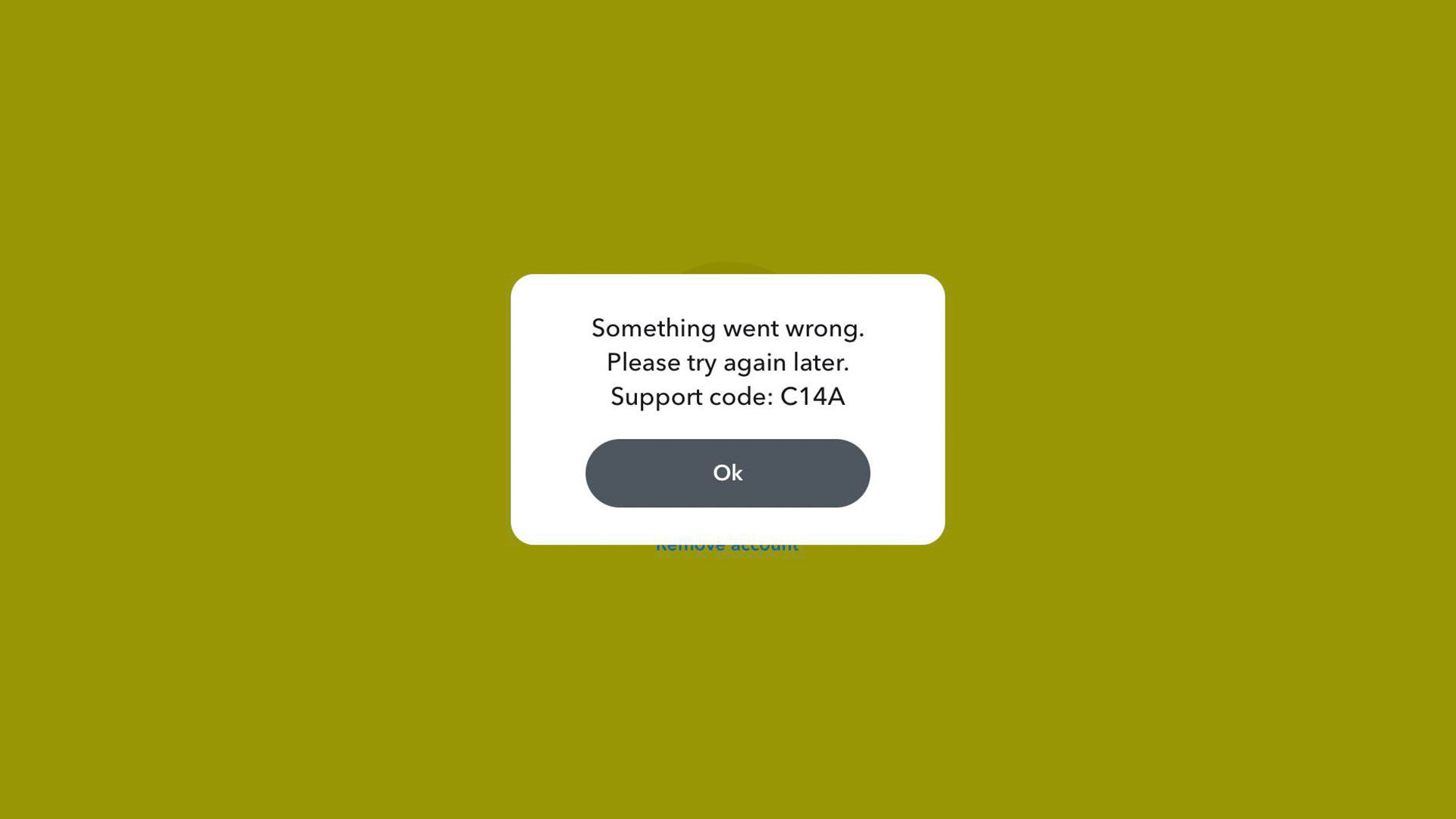 Snapchat is a social media application used by millions of users worldwide. Despite the app's popularity, it's prone to issues like any other web-based service. One common problem users may encounter is the Snapchat support code C14A. Here's what you need to know and how to fix it.
"Something went wrong. Please try again later. Support code: C14A"
What is Snapchat Support Code C14A?
Snapchat Support code C14A is an issue related to connecting to the Snapchat servers. When the error occurs, it means your device could not connect to the servers, which could indicate a server outage on Snapchat's end or an issue with your device's connection.
How to Fix Snapchat Support Code C14A
To fix the Snapchat support code c14a error, figure out if the connection issue is on Snapchat's end or your end. If you can connect to other applications without issue, the issue could be due to your phone's Snapchat settings, or there could be an outage at Snapchat.
The first thing to do is check if Snapchat is down.
Checking if Snapchat is Down
To check if Snapchat is down, you can check a third-party service status detection website like Downdetector.
Visit Snapchat on Downdetector, and check for a spike in outage reports. You can view the data more granularly by checking your particular area. If it's an internet routing issue, there will likely be many outage reports in your area.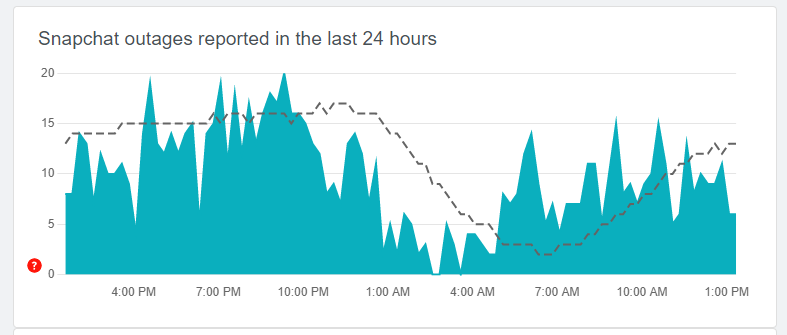 Check the comments, as well. Users often comment, saying they are receiving a particular error code. If other people are having the same issue as you, the reason is that Snapchat is currently experiencing service disruptions.
If Snapchat appears to be working for everyone else, there are some more things you can try.
Update Snapchat
If you've determined that the Snapchat Support code C14A is not due to an outage at Snapchat, you'll want to ensure your app is up-to-date.
To update Snapchat, visit the App Store or Google Play, and search for Snapchat. If there's an update available, tap the Update button to bring your Snapchat to the latest version.
After updating, try logging in again to see if it works. If not, we have a few other things you can try.
Restart Your Device
A simple phone restart may resolve this issue for you, though it is unlikely. Since it only takes a couple of minutes, try to restart your phone and then relaunch Snapchat to see if you can connect.
Enabling Cellular Data and Background App Refresh
This is a fix for iPhone users. If you're on an iPhone, go to Settings and tap on Snapchat. Make sure Cellular Data and Background App Refresh are enabled. It's possible these settings were disabled, which could result in not being able to connect to Snapchat.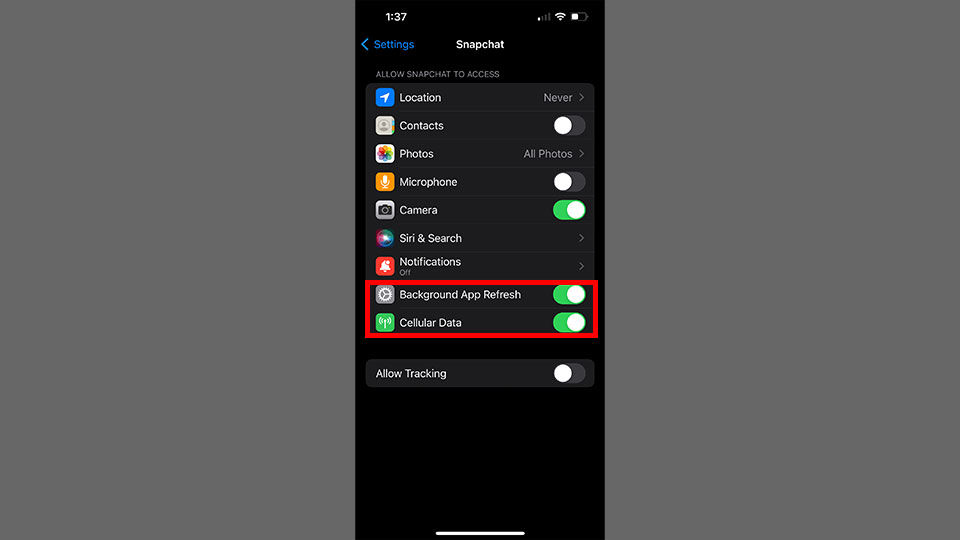 Switching Networks
If you're using mobile data, try connecting to a Wi-Fi network and trying to connect again. If you're using Wi-Fi, try turning it off and using your mobile data to connect, or use a different Wi-Fi network altogether (if possible). There could be issues with your current connection causing the Snapchat support code C14A issue to pop up.
Alternatively, you can use a VPN on your device. Most users who experience this problem with Snapchat have found success switching networks or using a VPN to connect.
Account or Device Banned
Finally, it's possible your device or Snapchat account was temporarily banned. Try logging into Snapchat via the website. Visit Snapchat.com and tap on Log in to chat. If it works, that's good news because your account is not banned. Your device may be banned, though.
If you have a spare phone, try logging into Snapchat from there. Assuming it works, the next step would be to try and make a brand new Snapchat account on your primary device. If that does not work, we recommend contacting Snapchat support and explaining that your primary device cannot connect to the service.
See our Snapchat Section for more guides and walkthroughs.