Roku: Changing Your Screensaver
Your easy-to-follow guide to changing a Roku Screensaver.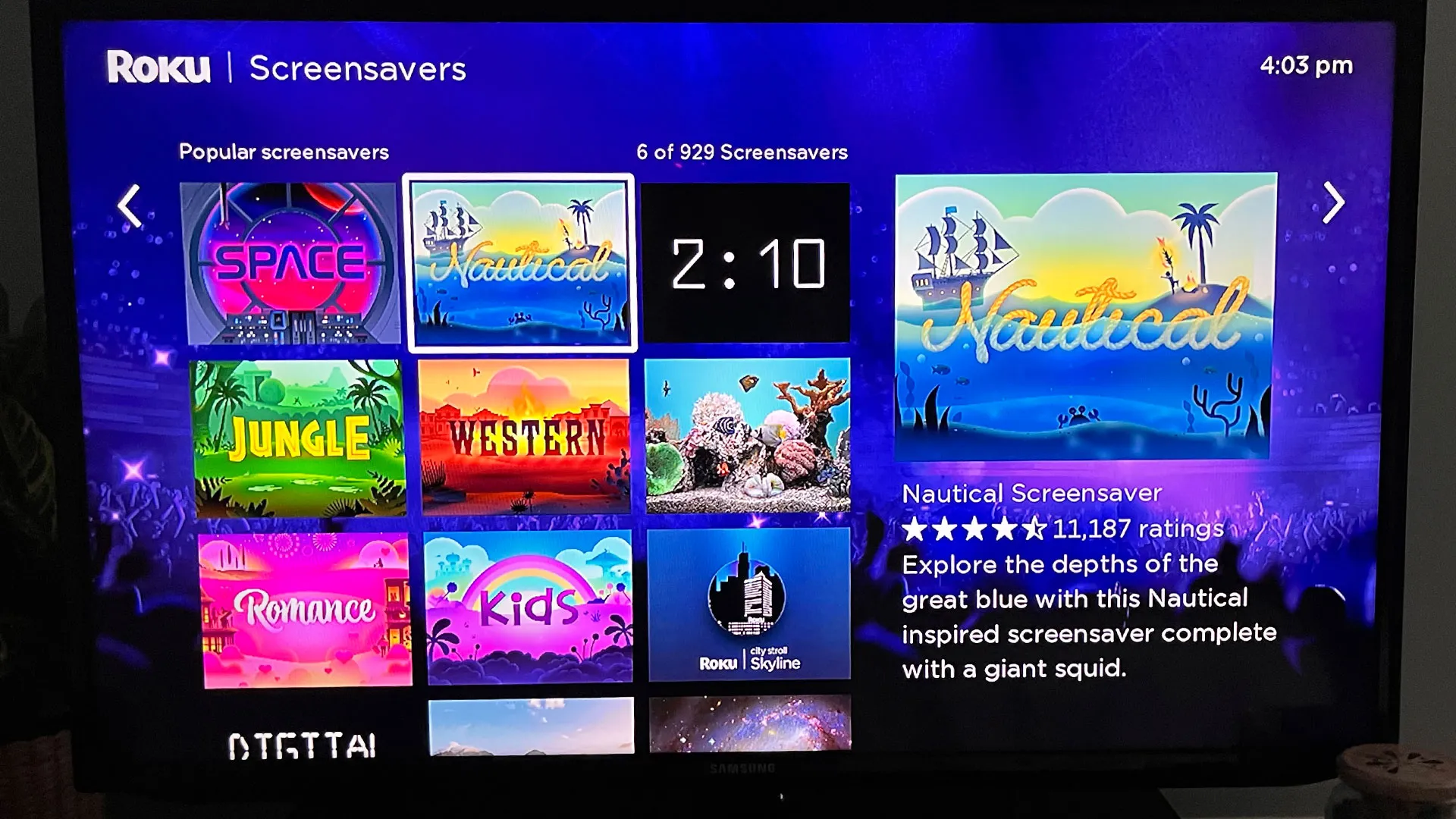 Roku is the world's most popular digital media player, used for streaming applications like Hulu, Netflix, Prime, Apple TV, HBO Max, and more. It's a convenient piece of hardware for anyone who subscribes to multiple streaming services and wants them all in one convenient location. The Roku is also highly customizable, allowing users to pick from different Themes, Wallpapers, Screensavers, and Sounds.
The guide below shows you how to change your Roku Screensaver in a few simple steps. Some users may not like the default Screensaver, or they may want to customize the theme and browse what other options are out there. After following the steps below, you'll understand exactly how to do it!
Changing Your Roku Screensaver
To change your Roku Screensaver, turn on your Roku, go to the main menu, and scroll up to the Settings option. Select Theme, and then select Screensavers. Browse through the Screensavers, and select the one you want to preview.
Select Set as Screensaver if the Screensaver is already installed, or Get Screensaver to download a free screensaver. Not all Screensavers are free, so there are paid options that you can purchase if you wish.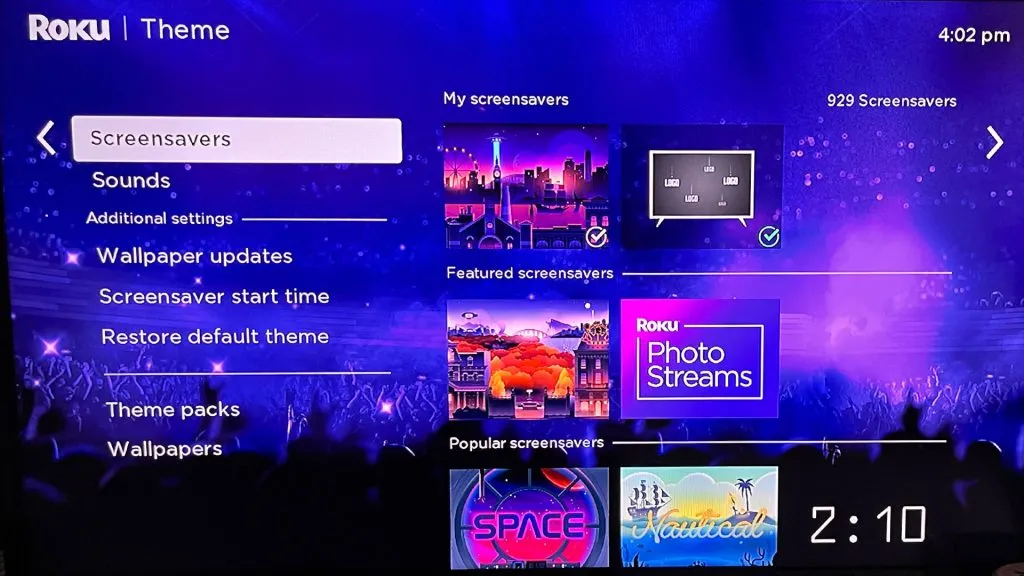 After setting a new screensaver, it will appear when your Roku is idle for a specified amount of time. You can set or change the Screensaver wait time, as well.
Alternatively, you can go back to the Theme menu and select Theme Packs to change your Screensaver. Theme Packs will include a Wallpaper, Screensaver, and Sounds, all in one package.
Changing a Roku Screensaver Time
To change the time it takes for your Roku to activate the Screensaver, go into Settings, go to Theme, and select Screensaver Wait Time. Select the amount of time to wait, and press OK on your Roku remote to save the settings. You can also turn off the Screensaver entirely from this menu.
Black Roku Screensaver
There is a Black Screensaver on Roku called Black Screen Saver. It is a free Screensaver, so it does not cost any money to use it on your Roku. You can find the Black Screensaver inside the Screensaver settings in the Settings > Theme menu.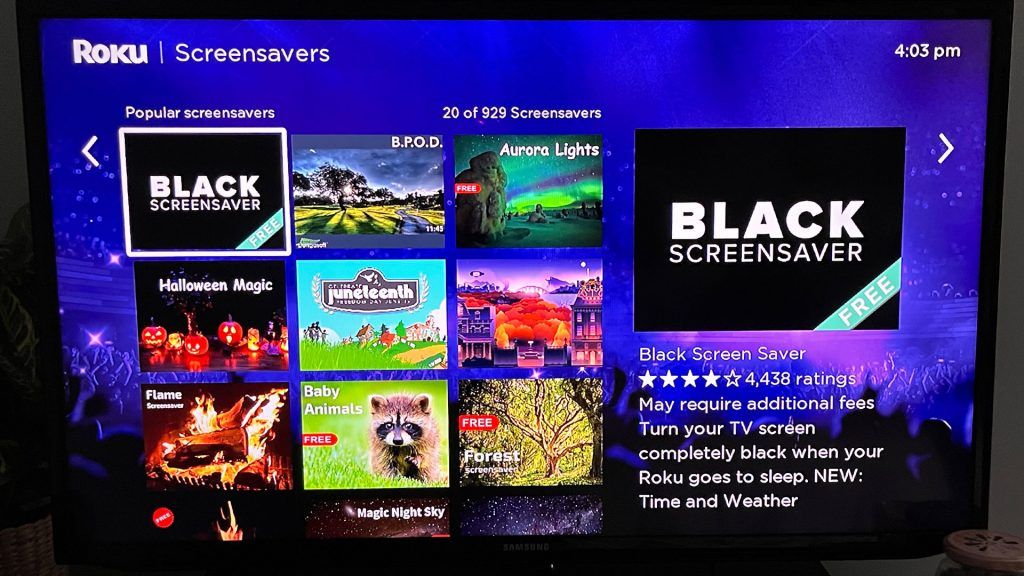 Some users may not enjoy an overly bright screensaver, especially if they fall asleep while the Roku is on. The problem can be solved by using a black Screensaver!
There you have it; that's how to change and set your Screensaver on your Roku and change the time-out settings or disable it entirely. It's an easy process, and there are tons of Screensavers and Themes to choose from, so take your pick!
For more walkthroughs and guides, check out our Roku Section.