How to Open RAR files in Windows 10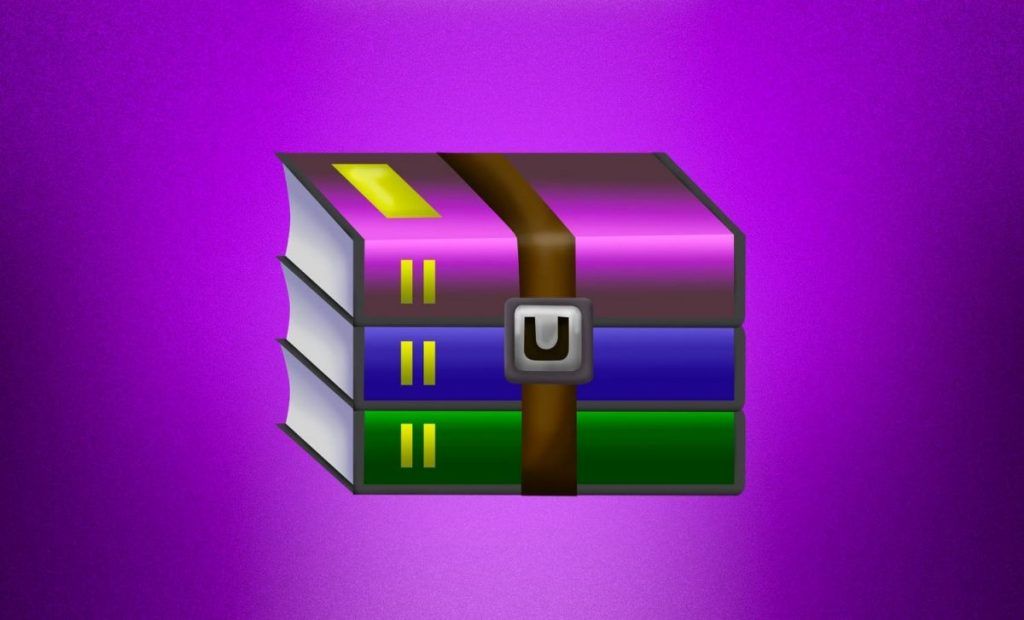 Compressing and decompressing files is standard procedure with any operating system. The default compression format these days is ZIP, and Windows 10 can handle this format natively. However, there are dozens of other compression formats, and uncompressing those files is not always straightforward. The RAR format is one of these, and it may not seem evident how to extract these files in Windows 10. Here is how to open RAR files in Windows 10.
How to open RAR files in Windows 10
The RAR format is a native compression format for the WinRar software. Therefore, Windows 10 doesn't provide us with a built-in way to open and extract RAR files. We do have a workaround, however. You can use a piece of software called 7-Zip to open a RAR file, amongst other compression formats.
While we don't typically recommend downloading 3rd party software, we have been using 7-Zip for many years, and it is trusted software by many. Regardless, always approach adding additional software to your computer with caution.
Let's look at how to open RAR files with 7-Zip
Locate your RAR file
Right-click the RAR file and hover over 7-Zip
Click Extract Here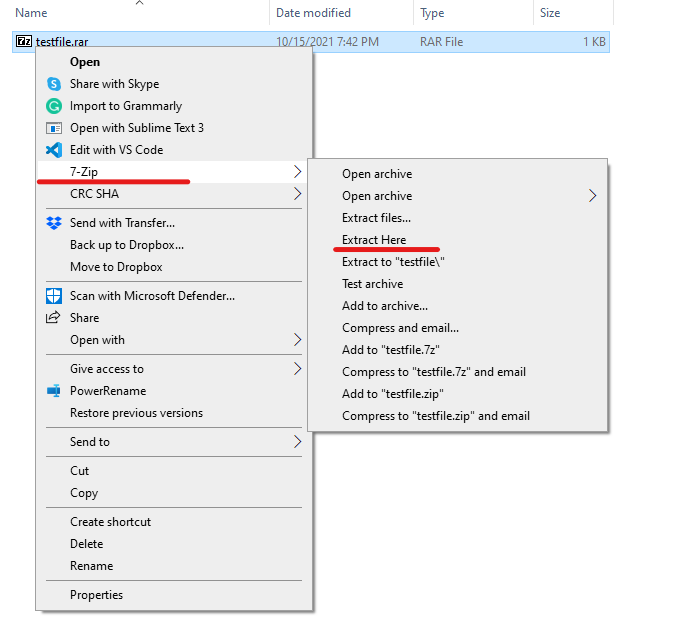 That's all there is to it. 7-Zip makes uncompressing your files very easy. After clicking 7-Zip in the context menu, you have a few options on which way you want to extract them.
Extract files… – This option will bring up the Extraction menu. You will be able to choose the extraction path, enter passwords, etc.
Extract Here – This will extract the contents of the file to the current directory.
Extract to "FILENAME\" – This option will extract the file's contents into a new folder with the same name as the file.
Besides just the RAR compression format, 7-Zip will also unpack the following formats.
AR, ARJ, CAB, CHM, CPIO, CramFS, DMG, EXT, FAT, GPT, HFS, IHEX, ISO, LZH, LZMA, MBR, MSI, NSIS, NTFS, QCOW2, RPM, SquashFS, UDF, UEFI, VDI, VHD, VMDK, WIM, XAR, Z
You can also use 7-Zip to compress your files, but it cannot compress files using the RAR format; only decompress them. Here are the compression formats 7-Zip supports.
7z, XZ, BZIP2, GZIP, TAR, ZIP, WIM
We hope you found this helpful and that you enjoy using 7-Zip. It is a standard download and install for us on any of our new systems.