How to Reset OBS Settings
If your stream is messed up and you need to start over, try resetting your OBS settings.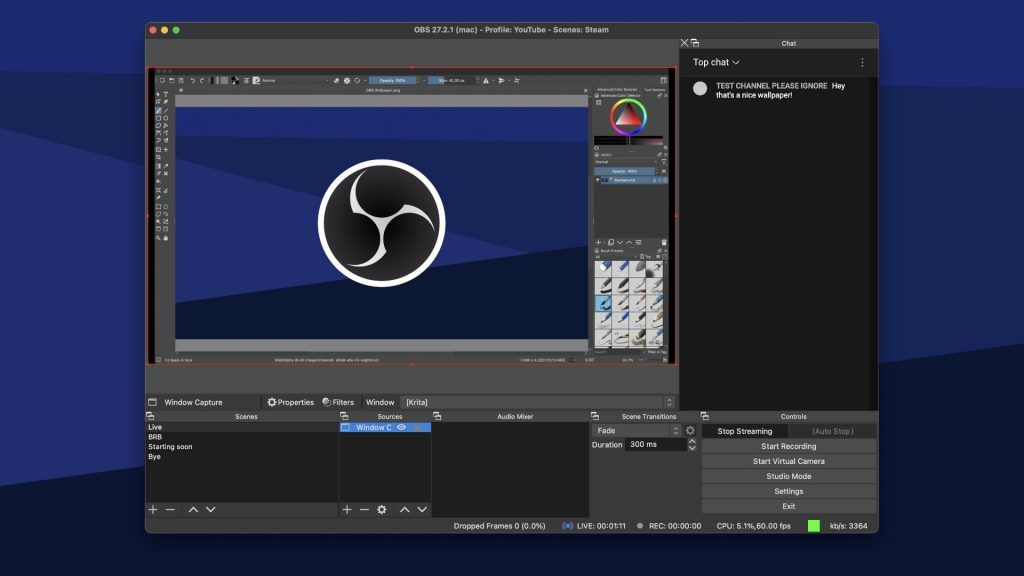 OBS, or Open Broadcaster Software, is an open-source program that lets people record and stream gameplay. If you use it, however–you'll also know that there are a ton of settings you can tweak and change to optimize performance. Unfortunately, you sometimes go overboard and change so many things that you need to reset your OBS settings to the default settings. However, doing so might not be so obvious, so we've created this guide to help.
How to Reset OBS Settings
OBS has no "reset to default" button like in other programs. Instead, to reset your OBS settings, set up a new streaming or recording profile, which will use the default settings when you create it. Another method is deleting your OBS settings files manually by accessing C:\Users\"username"\AppData\Roaming\obs-studio and manually moving the files to your Trash.
See below for step-by-step instructions.
Creating a New Profile to Reset OBS Settings to Default
Instead of manually deleting files from your hard drive, you can re-create a new profile and start from scratch. This will save your scenes but will reset the settings once you finish going through the auto-configuration wizard.
To create a new profile in OBS:
Open OBS.
Click Profile.
Select New.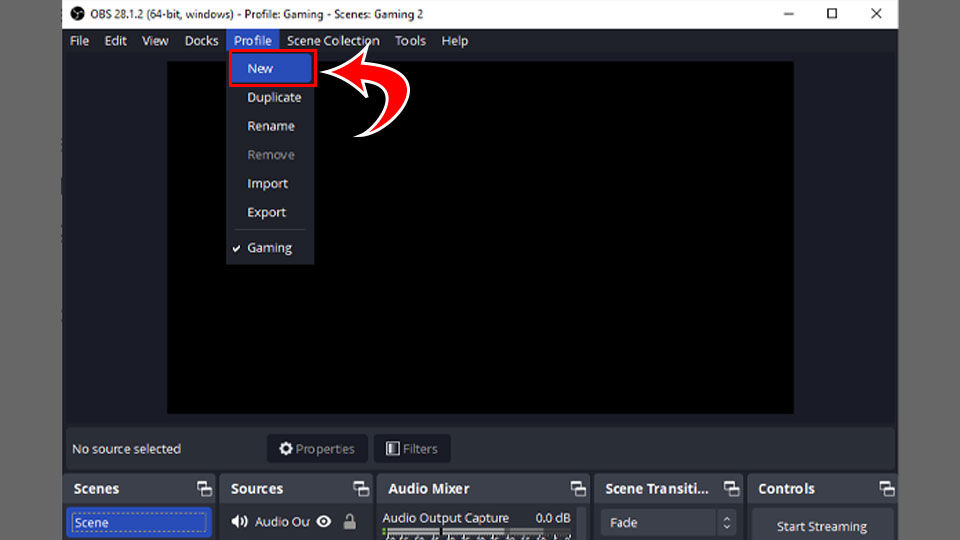 Enter your new profile name. Keep Show auto-configuration wizard checked.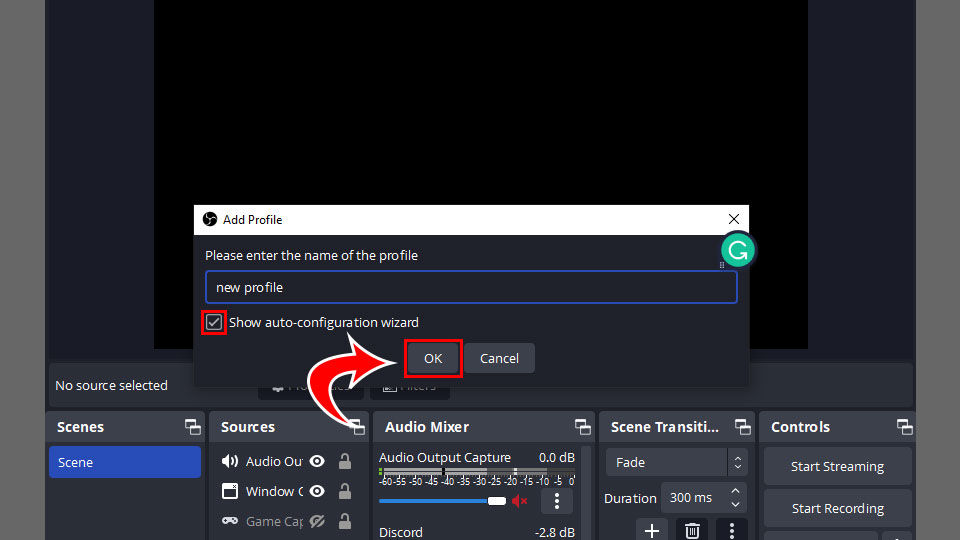 Run through the wizard and choose settings depending on your streaming or recording goals.
Once you finish running through the auto-configuration wizard, your new profile should have reset to the default settings.
Related: How to Record 1440p in OBS
Deleting OBS Settings Manually
If creating a new OBS profile doesn't work, you can easily manually delete your OBS settings files. To do this, you'll need to locate your OBS files, then delete them. The next time you load OBS, your settings will reset. Here's how you can find and delete these settings:
Open OBS.
Click File.
Select Show Settings Folder.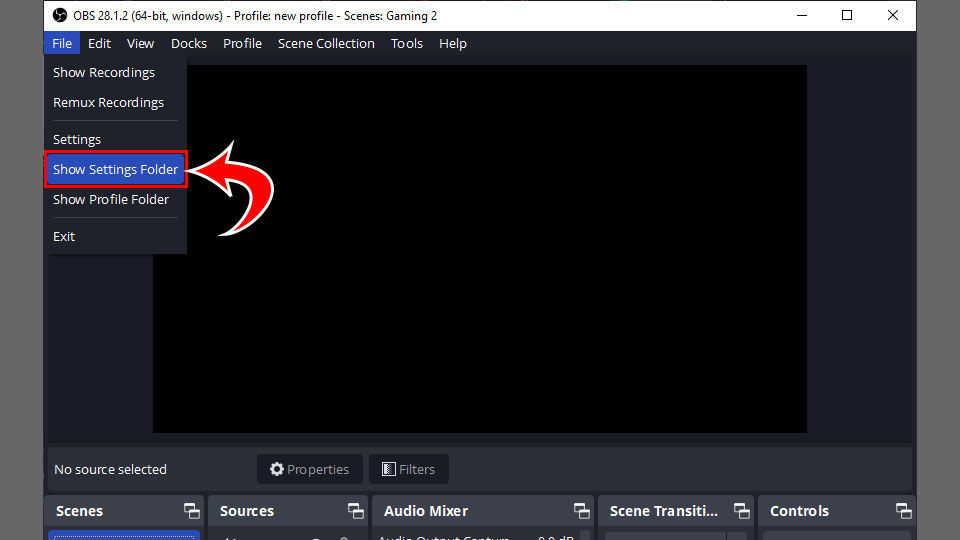 Select all the files in the folder and hit the Delete key or right-click the files and select Delete.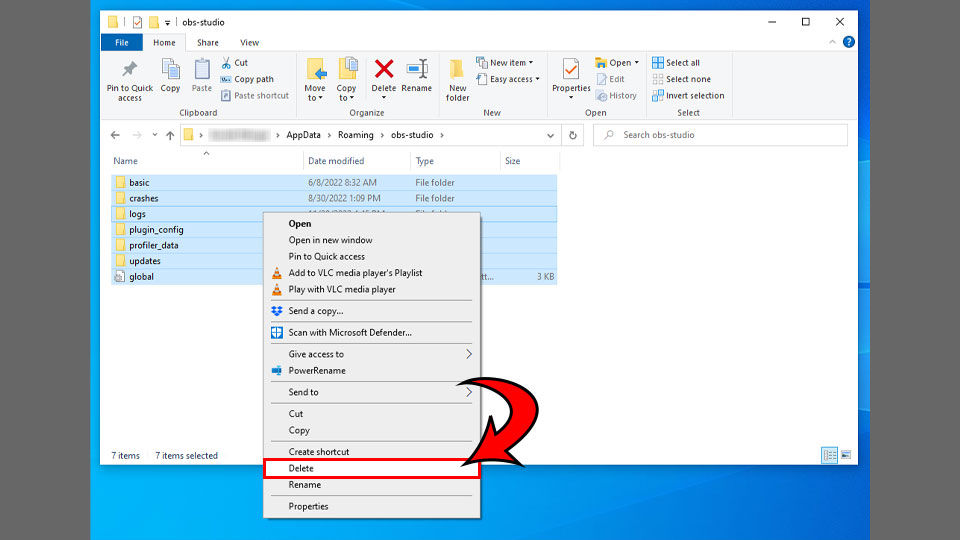 Restart OBS and run through the installer. The next time you start OBS your settings will revert to the default settings.
If you want to save your scenes, go to the basic folders and create a copy of the scenes folder. This is a way to save your Scenes so you don't have to rebuild them if you manually delete your OBS files.
Hopefully, our guide helped you reset your settings and get your stream back up and running!
Remember to check out our OBS Section for more OBS tips and tricks.