Nvidia Unveils RTX 4090 and RTX 4080 GPUs
The RTX 4090 arrives on October 12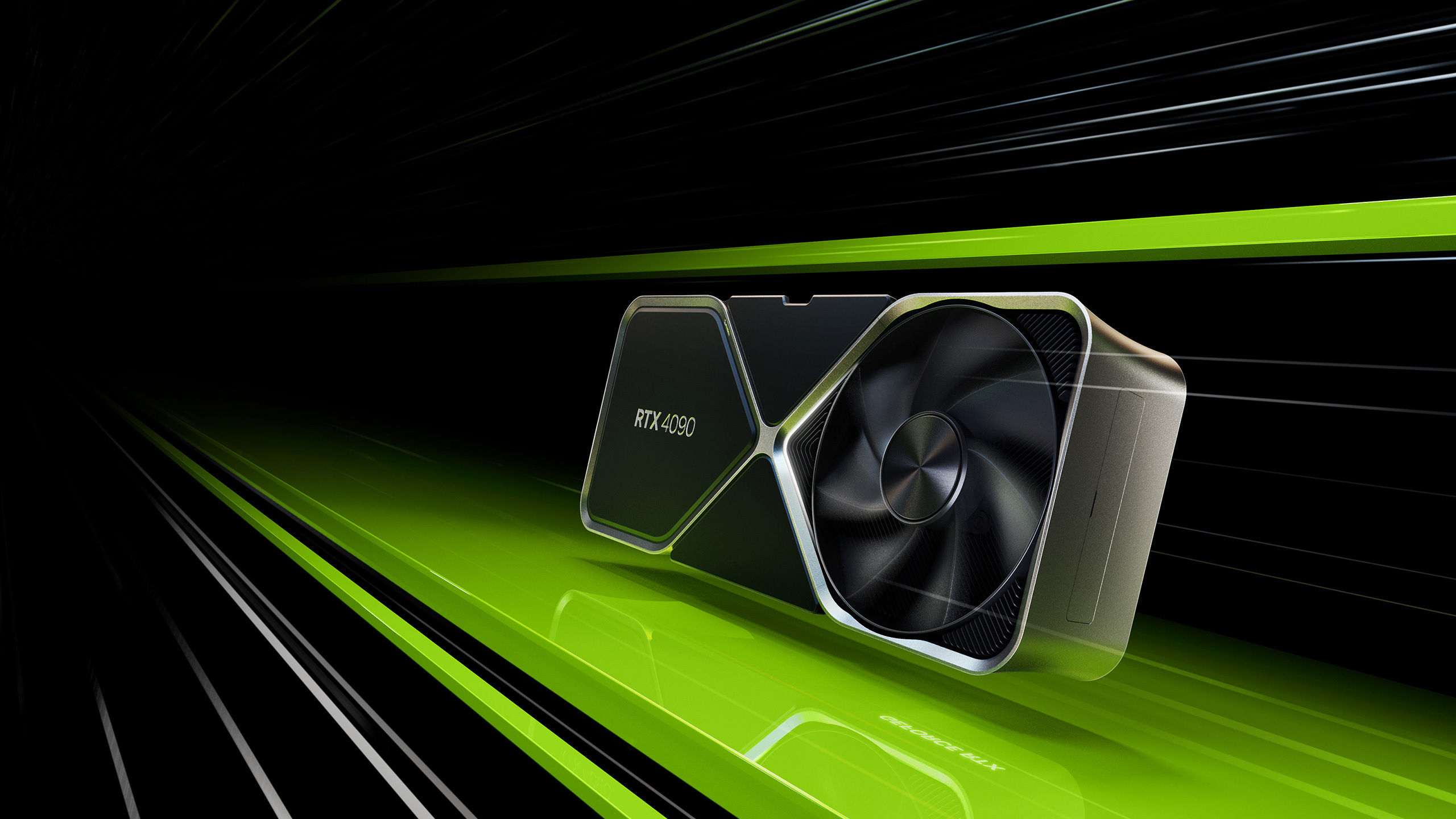 During Tuesday's GTC 22 event, Nvidia unveiled two new video cards from its line of GeForce GPUs. The first and most powerful card is the RTX 4090, which launches on October 12 for $1,599. The second is the RTX 4080, which comes in 16 GB and 12 GB versions and is available in November. The RTX 4090 and RTX 4080 retails for $1,199 and $899, respectively. Both cards are powered by Ada Lovelace architecture, Nvidia's next-gen technology.
The GeForce RTX 4090 is Nvidia's top-end card, shipping with 24 GB of DDR6X memory and speeds of about two to four times that of the RTX 3090 Ti, according to the company. Inside, it features 16,384 CUDA Cores and a clock speed of 2.23GHz. Nvidia recommends an 850-watt power supply to power the card.
Next is the GeForce RTX 4080, which comes in two versions: 16 GB and 12GB DDRX memory. The larger card is between two to four times faster than the RTX 3080 Ti, according to Nvidia, and retails for $1199. It also features more cores than its counterpart, with 9,728 CUDA Cores at a 2.21GHz clock speed.
Each card supports Nvidia's ShadowPlay to capture gameplay of up to 8K resolution at 60 FPS. Nvidia will also sell the GeForce RTX 4090 and 4080 Founders Editions, featuring an upgraded design.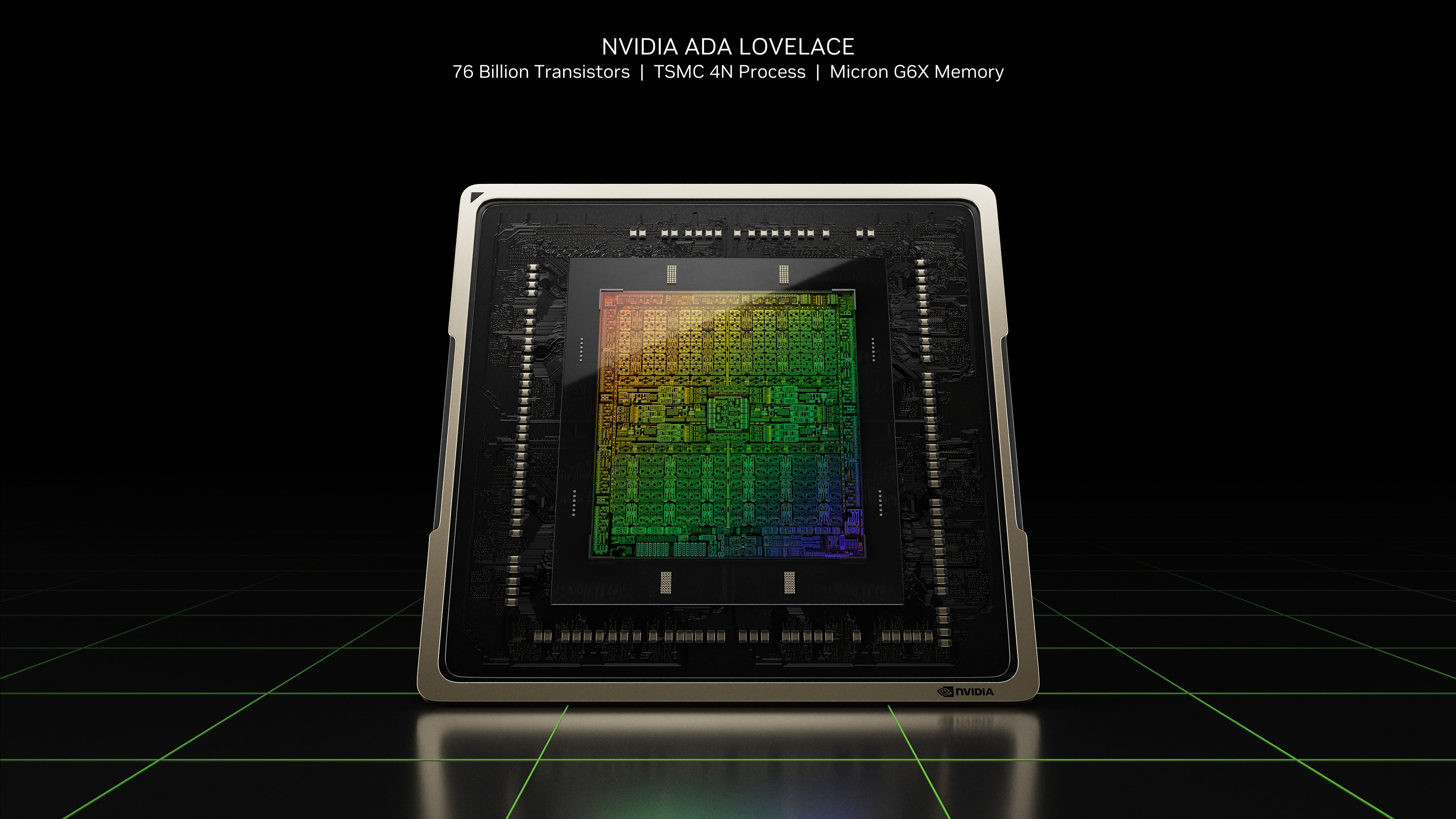 Nvidia's Ada Lovelace RTX architecture improves ray tracing and supports DLSS 3. "Gaming performance in the latest titles rockets by up to 2X, and by harnessing DLSS 3 and new Ada innovations, developers can boost performance by up to 4X in fully ray-traced titles. In creative apps, GeForce RTX 40 Series graphics cards provide up to 2X the performance in 3D rendering, video export speed, and AI tools," says Nvidia's technical marketer Andrew Burnes.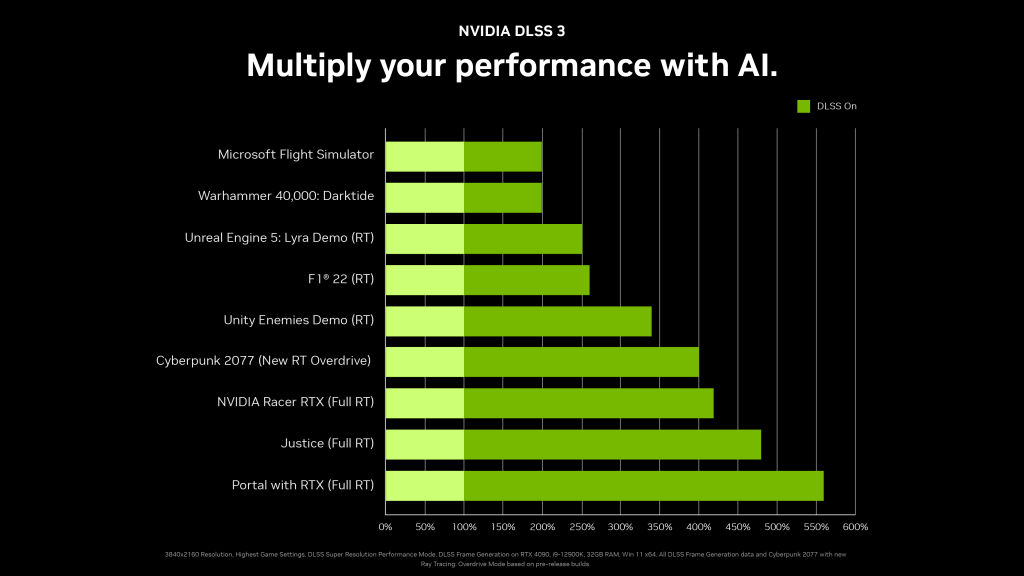 Nvidia's GeForce RTX 4090 is available on October 12, and the two RTX 4080 versions will follow in November. The price will start at $1,599 in US markets, €1,949 in Europe, and £1,679 in the UK. The RTX 4080 12GB starts at $899 in the US, €1,099 in Europe, and £949 in the UK, and the 16GB starts at $1,199 in the US, €1,469 in Europe, and £1,269 in the UK.