Best Minecraft Discord Servers (October 2023)
Here's our list of the best Minecraft Discord servers and communities that you can join to chat and meet other players.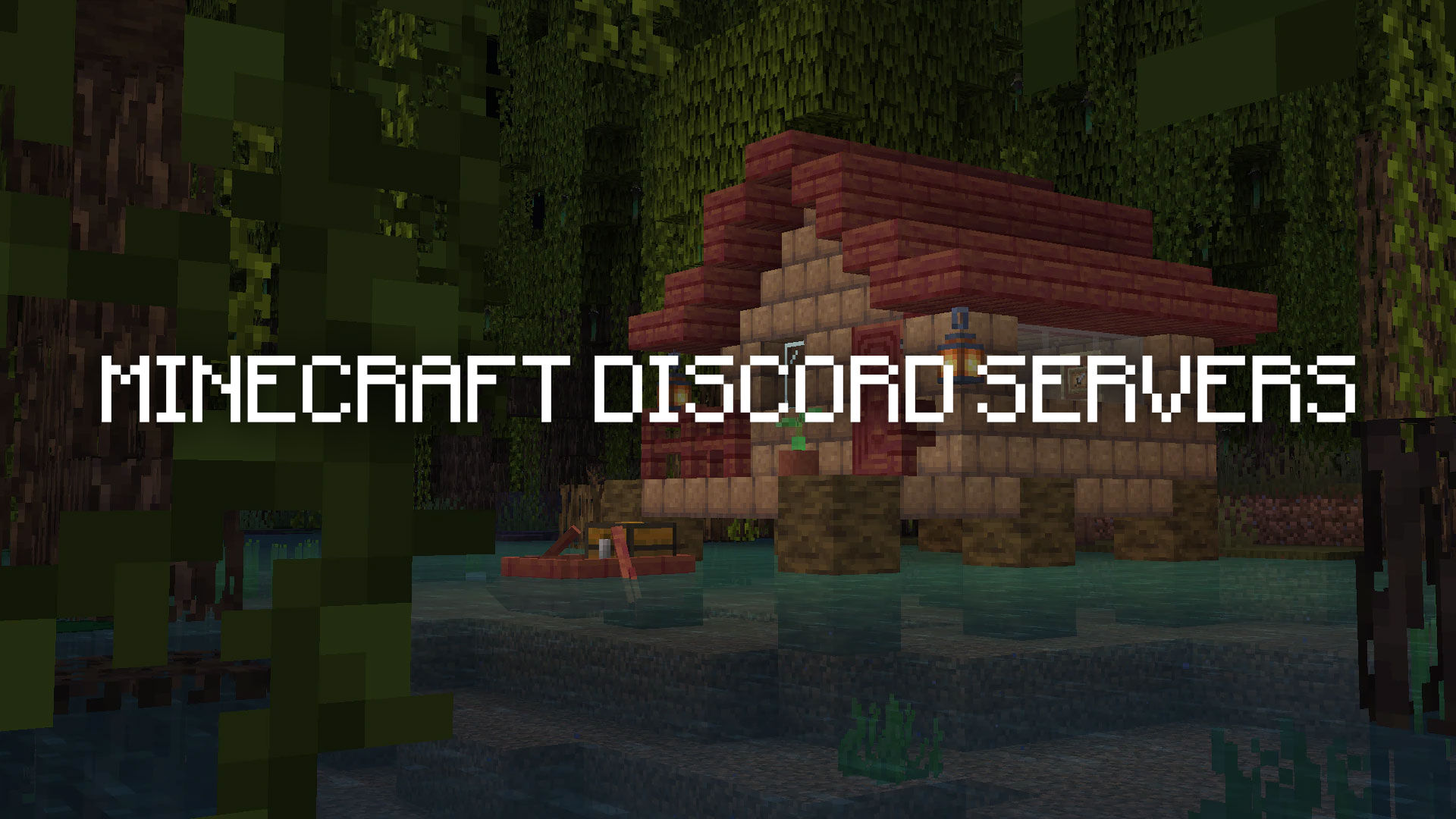 Minecraft has remained one of the most popular sandbox games in the world since its initial release in 2011. The Minecraft community is perhaps the most active gaming community in the world, with thousands of modders, artists, and developers constantly creating new applications, tools, and artworks to enhance the Minecraft experience. The best place to chat with the community and connect with like-minded players is Discord, and we have a list of the best Minecraft Discord servers that you can check out.
Best Minecraft Discord Servers
Here is a list of the top Minecraft Discord servers for both players and developers to connect with others. Browse through the list and click the join links to head over to the Discord servers and check them out.
1. Official Minecraft Community Discord
Minecraft Community Server is the official Discord server for Minecraft. It provides technical support for Minecraft, Minecraft Dungeons, and Minecraft Earth. The server has a Minecraft status page tied to the Mojang Status Twitter to notify users of any ongoing issues with all Minecraft games. It also features support channels for Java, Bedrock, Dungeons, and other Minecraft-related tools, applications, and games.
2. TMC: Technical Minecraft Community
Technical Minecraft is a subreddit for players to gather to learn more about the technical side of Minecraft. The server is a helpful resource for everyone in the technical Minecraft community, including discussion and collaboration and discussion for things like vanilla mechanics, advanced redstone, automation, mob farming, code digging, and more. The TMC Discord server has public channels for both Java and Bedrock editions, and it's actively moderated to ensure quality discussions.
3. Hypixel
Hypixel is the most popular Minecraft server network worldwide for Java Edition. The official Hypixel Discord server is a place for players to discuss the latest Minecraft news, share creations, and connect with other players. The server features looking for group (LFG) channels, general Minecraft discussion channels, and channels for sharing builds, arts, skins, textures, shaders, and more. It's also a great place for general Minecraft game and server support.
4. SkyBlock
SkyBlock is a persistent minigame that's part of the Hypixel Network. The objective is to build your own private islands and collect all the items to get the best armor and weapons. The SkyBlock Discord is dedicated to this particular minigame. Players can join Discord to chat with other like-minded players, talk strategy, join clans, and get help and tips from both official moderators as well as community members.
5. Mineplex
Mineplex is one of the most popular Minecraft servers in the world. The official Mineplex Discord Server is a place for members to interact and chat with others in the community. Players can find official links to all of the Mineplex servers for Java and Bedrock and status information to see when they're down. Members can also participate in events and giveaways, find groups and clans, and chat with over 50,000 other members through text and voice.
6. The Hive
The Hive is a popular Minecraft community, and the Discord server is where players can stay up-to-date with announcements and news. Members can also chat with other Hive players, track updates, and connect with like-minded members for various Minecraft games. There are over 140,000 members in The Hive, making it one of the largest and best Minecraft Discord servers in terms of player count.
7. CubeCraft
CubeCraft is one of the largest Minecraft networks on the internet, with over 120,000 active members. The network offers a variety of Bedrock and Java minigames such as SkyBlock, EggWars, SkyWars, BlockWars, and Battle Arena. It also has an active programming community, ongoing competitions, and many general Minecraft resources for players. If you're looking for a Minecraft community and love playing minigames, CubeCraft is one of our top recommended networks to join.
8. Galaxite
Galaxite is a featured Bedrock Edition Minecraft server created by Blockception. It offers eight minigames to choose from and play, including Core Wars, Prop Hunt, Fill the Gaps, Chronos, Hyper Racers, Rush, Playground, and Parkour Builders. The Galaxite Discord server offers several chat rooms for each of the Galaxite minigames, as well as a general chat, help section, and announcements area to stay up-to-date with community developments.
That's our list of the best Minecraft Discord servers to check out for players of all types. Whether you prefer Bedrock or Java Edition, minigames, or vanilla Minecraft, there's a little something for everyone to enjoy.
Do you have a Discord server you want added to the list? Contact us to let us know.