How to Listen to Audiobooks on Spotify
Listening to audiobooks on Spotify used to be a hassle, but not anymore. Here's how you can browse and search for specific books.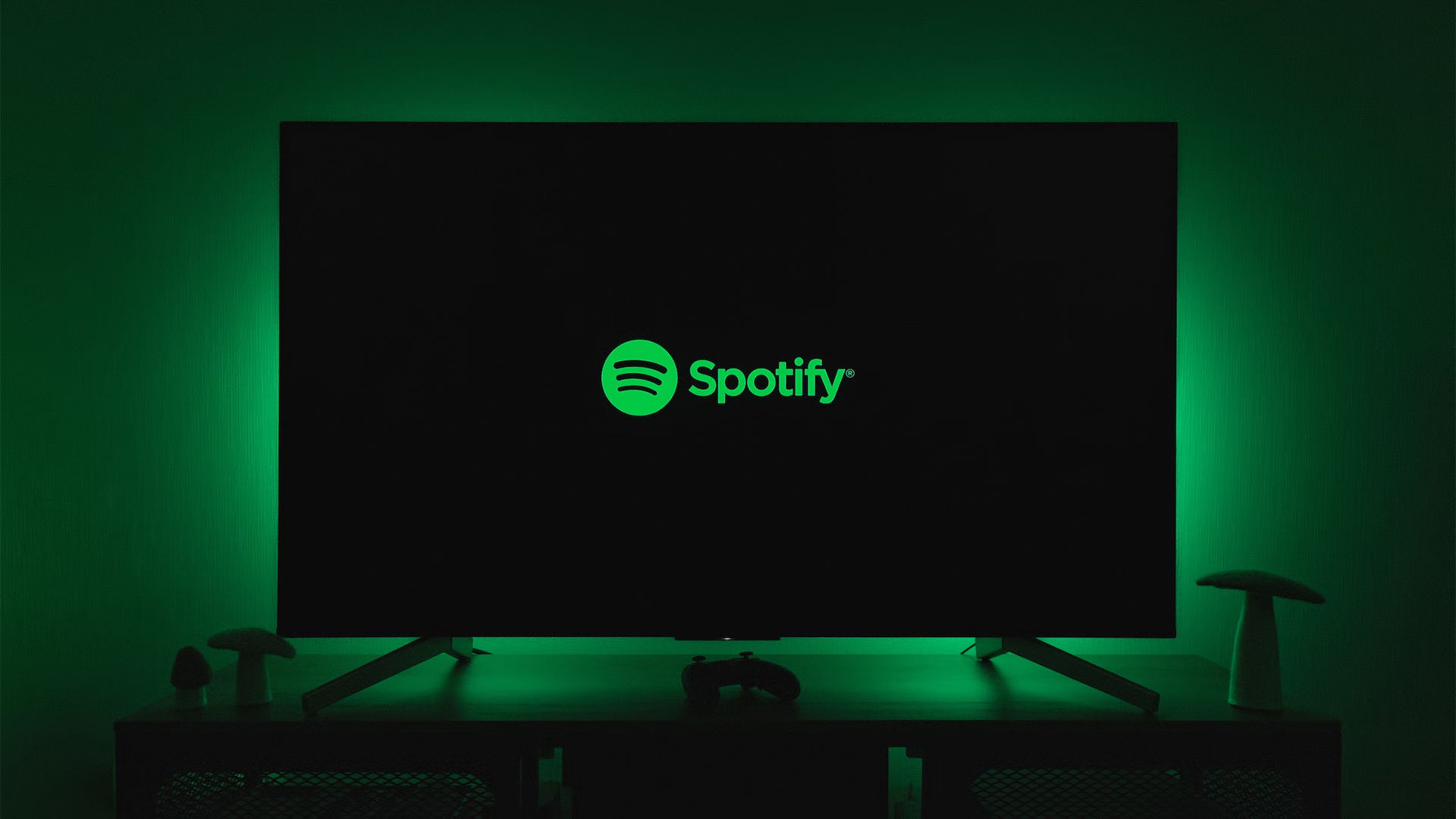 For a long time, finding audiobooks on Spotify was somewhat of a hassle. There wasn't a great way to do it, and often times you'd find yourself unable to find the specific book you were looking for. Luckily, as of 2022, Spotify updated its app to now provide an Audiobook Section that you can use to browse and search for your favorite audiobook. Without further ado, here's how to listen to and search for Audiobooks on the Spotify desktop and Spotify mobile app.
Currently, Spotify has 300,000 different audiobooks available to listen to.
How to Listen to Audiobooks on Spotify
To listen to Audiobooks on Spotify, open the app and tap on the 🔎Search icon. Then, tap or click on the Audiobooks tab to open up the Audiobook section. From here, you can browse the different Spotify collections of Audiobooks. To search for a specific Audiobook, start typing in the title of the book in the Search, then tap the Audiobook tag under the search bar to narrow down your search to audiobooks only.
See below for a step-by-step guide:
Method 1: How to Browse for Audiobooks on the Spotify App
If you're looking for something to read, you can browse through curated collections of books created by Spotify. The directions to browse audiobooks are the same on the Spotify App for mobile and desktop. For the desktop app, the search bar is at the top of the screen.
To browse through audiobooks on the Spotify app:
Open your Spotify App.
Tap the 🔎Search icon at the bottom of your screen. If using the desktop app, click the search bar at the top of the screen.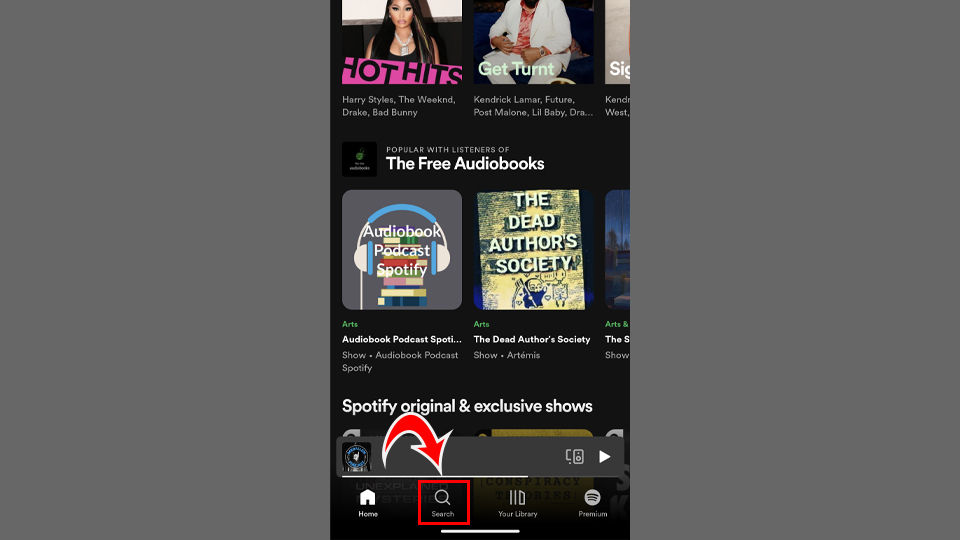 Tap or click Audiobooks to browse through audiobook collections.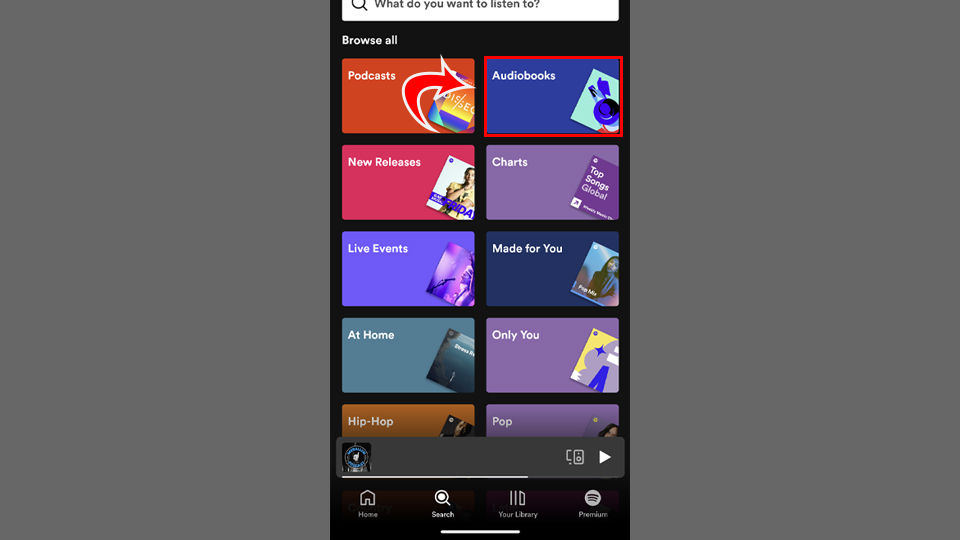 Some of the curated Spotify audiobook categories include:
What's new
Buzzworthy books
Our picks
LatinX
Criminally good
Method 2: How to Search for Audiobooks on Spotify
If you already know what you want to listen to and want to see whether the audiobook is included in the 300,000 books in Spotify's audiobook collection, you can do so easily.
To search for Audiobooks on Spotify:
Click 🔎Search.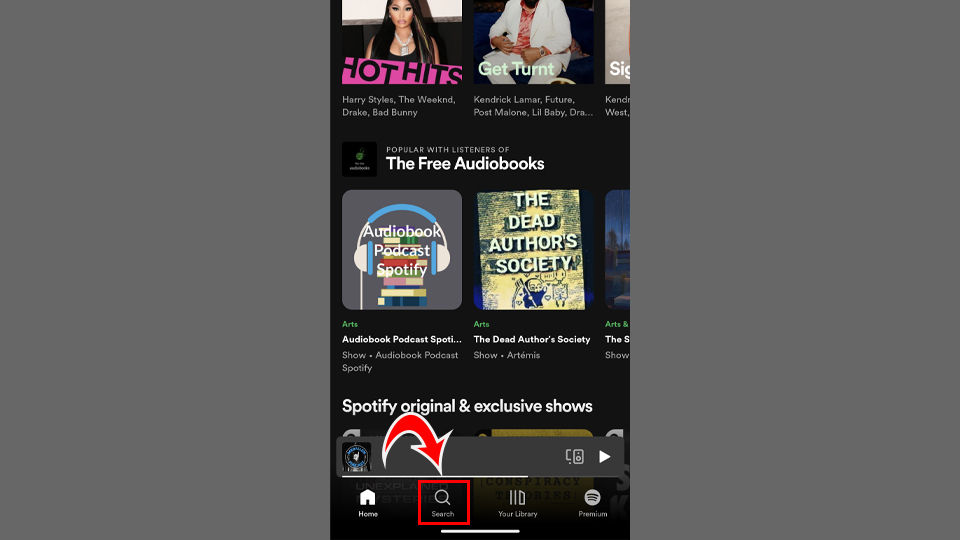 Type in the book you're looking for.
Tap the Audiobooks tag under the search bar.
Tap or click on the title you want to read.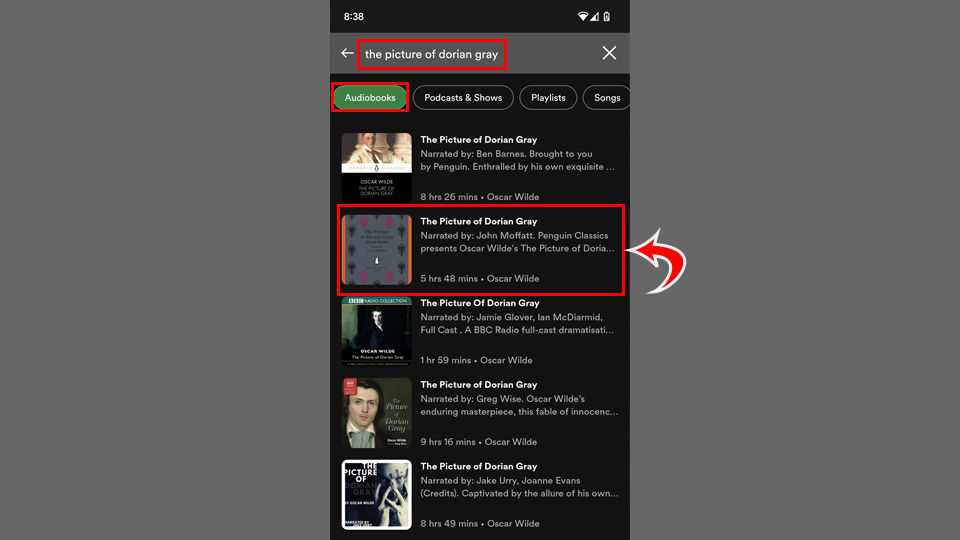 If you're a fan of audiobooks, you probably already know all audiobooks are not created equal. This is also true on Spotify. If you're not into the cadence or voice of your chosen selection, you can always go back and select a different option.
And that's a thorough guide on how to listen to Audiobooks on Spotify in 2022. We hope this guide helped you. Happy reading, or should we say–happy listening!
For more guides on Spotify, visit our Spotify Section.