How to Permanently Delete an Instagram Account
Learn how to permanently or temporarily disable your Instagram account in case you want to take a break from the popular social media app.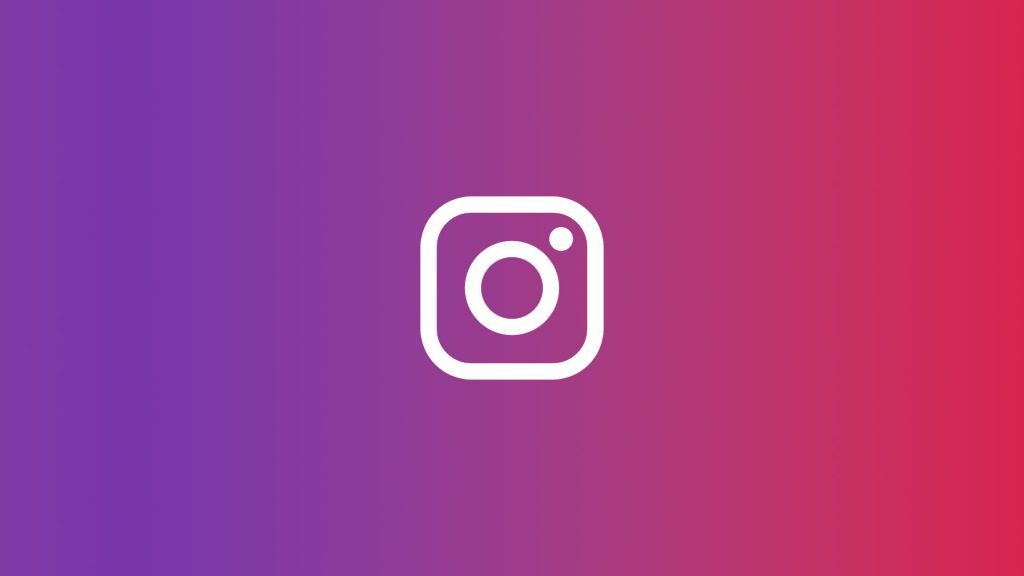 Instagram is one of the leading social media applications globally, and a good percentage of people have an account or manage one for a business. It's not uncommon there comes a time when you want to either temporarily or permanently delete your Instagram account. Maybe you spend too much time on social media or want to create a brand new account and leave your old one behind. No matter the reason, it's easy to put your account on pause or get rid of it entirely, and we'll show you how to do it below.
Before permanently deleting an Instagram account, you may want to consider saving all your data. Backing up all your data allows you to keep your pictures, friends, and interactions with others if you decide to come back later. To save your Instagram data:
Tap on your profile icon and go to the settings page.
Navigate to the Privacy and Security tab, and click the Request Download button underneath the Data Download section.
Enter your email, and Instagram will send you a link to a file with all of your information.
How to permanently delete an Instagram account
To permanently disable an Instagram account:
Log into your Instagram account.
Visit the Delete Your Account page.
Choose the reason for deleting your Instagram account.
Re-enter your password.
Press the Delete button.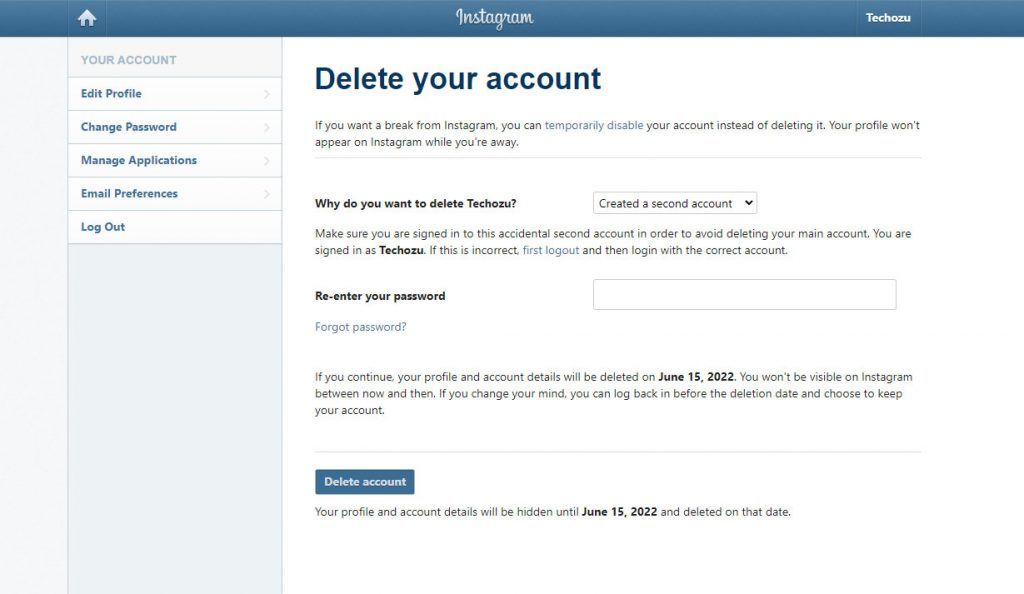 After going through the account deletion process, your account details will be hidden and deleted one month later. You can log back in before the official account deletion date to restore your account and cancel the deletion.
If you think you might want to come back to Instagram later, you can temporarily disable your account instead of permanently deleting it. Doing this hides your account until you decide to log back in.
How to temporarily disable an Instagram account
To temporarily disable an Instagram account:
Log into your Instagram account.
Tap on your profile icon on the top right.
Tap on the Settings option.
Scroll down and tap on "Temporarily disable my account."
Re-enter your password.
Press the Temporarily Disable Account button.
After pressing the button to disable your account, Instagram will automatically hide all of your photos, comments, and likes until you reactivate your account. To reactive your Instagram account, visit the site and log back in with your account credentials. You can only disable an Instagram account once per week.
If you're having trouble finding the temporary account disable page, you can find a direct link here.
Check out our website's Instagram section for more guides and related content.