How to Use the Full Facebook Desktop Site on Mobile
The world is consuming their mobile devices more and more. From a study made in 2020, on average, 60% of websites visits are on a mobile device. Because of this shift in the landscape, companies and web developers make a considerable effort to ensure their users have a good experience viewing their websites. There are a few ways to improve a user's mobile experience.
One is to make your website responsive, where it will automatically change depending on the screen size. Another way is to redirect the user to a mobile-specific version of the website website. The latter is what Facebook has chosen to do. Let's take a look at how to use the full Facebook desktop site on mobile. 
How to use the full Facebook desktop site on mobile
When you visit facebook.com on your mobile device, you will be redirected to the mobile version of the website that sits at m.facebook.com

Although this is a fully functional version of Facebook, it might not be ideal for all users. The desktop version provides a more robust experience, and not all of the desktop features are available on the mobile version.

Luckily there is a simple way to view the desktop version on your phone. 
Open Facebook in your mobile browser

Open your browser settings
Tap "Desktop site"
That's all there is to it. After clicking "Desktop site" the browser will refresh the back to the desktop version. All of the major mobile browsers support this feature, including Chrome, Firefox, and Safari.
Facebook Desktop Site in Mobile Chrome
Changing Facebook to desktop mode is very simple in mobile chrome.
Open Facebook in Chrome Mobile
Tap the 3 Dots in the Top right corner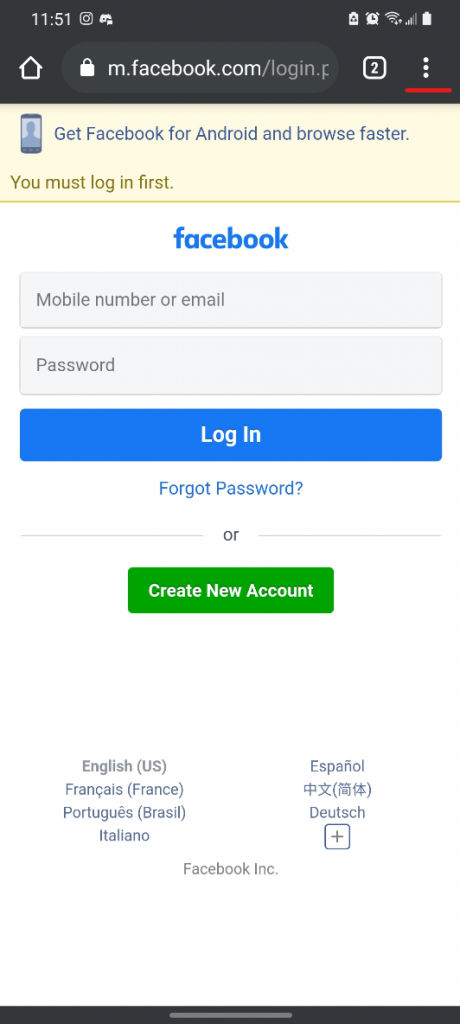 Tap "Desktop site"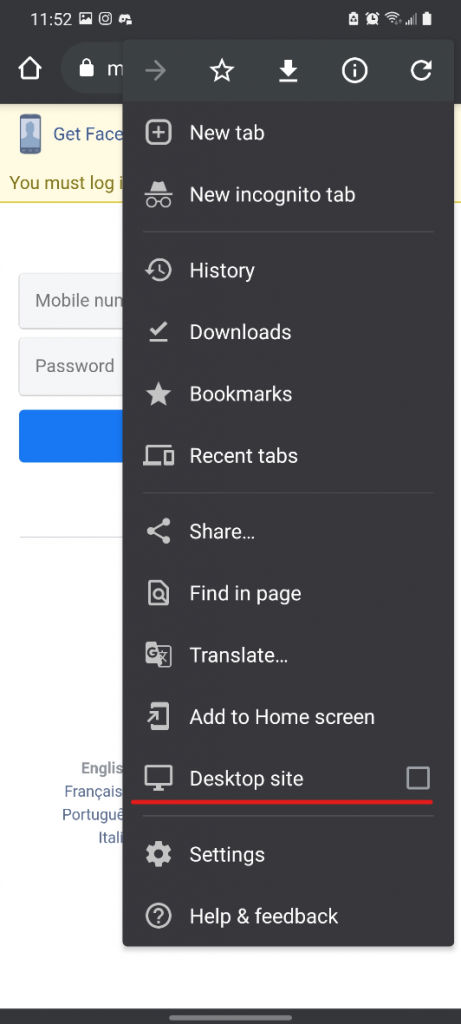 Facebook Desktop Site in Mobile Safari
Here is how to change Facebook to desktop mode in the mobile version of Safari. You will need to be on iOS 13 or higher for this to work.
Open Facebook in Safari Mobile
Tap the "aA" icon in the top left corner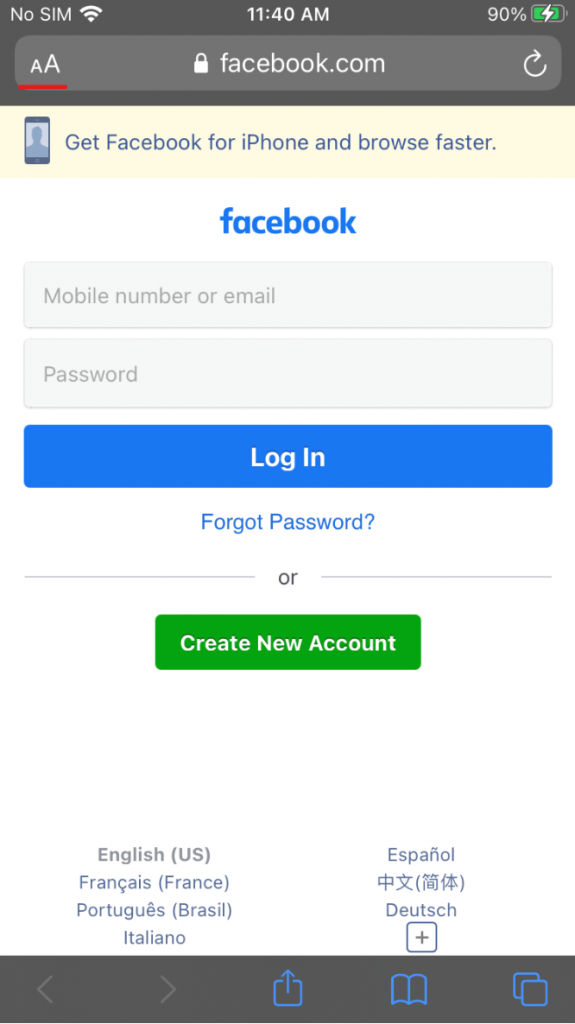 Tap "Request Desktop Website"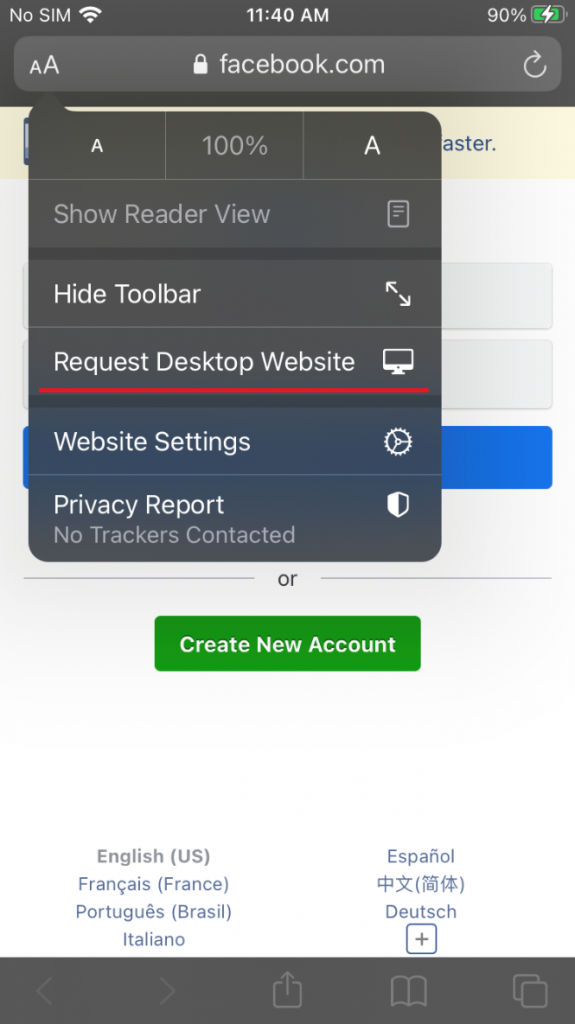 Now you know how to get the full Facebook desktop site on mobile. Of course, this method will work for any website that serves you a mobile version.