How To Change Your User Name In Zoom
Zoom is quickly becoming one of the most widely used video conferencing and meeting applications in the world. People appreciate the app's simplicity and how easy it is to learn. One of the core features is the ability to have a user name, which you can edit in a few quick steps. Here is how to change your user name in Zoom.
You may want to change your name before a big important meeting, or maybe you go by a nickname and want to display that to your friends instead. Whatever your reasoning, Zoom allows you to change your name in a couple of steps. The process is slightly different depending on whether you are using Zoom on your computer or a mobile device, so we'll show you how to do it for both.
How To Change Your User Name In Zoom
Launch the Zoom application
Tap on your Profile Icon on the top right.
Click on the Settings option.
Go to the Profile menu from the left-hand side.
Click on the Edit My Profile button.
Login to the Zoom website with your username and password.
Click on the Edit button to the right of your name.
Enter your new Display Name and click Save Changes.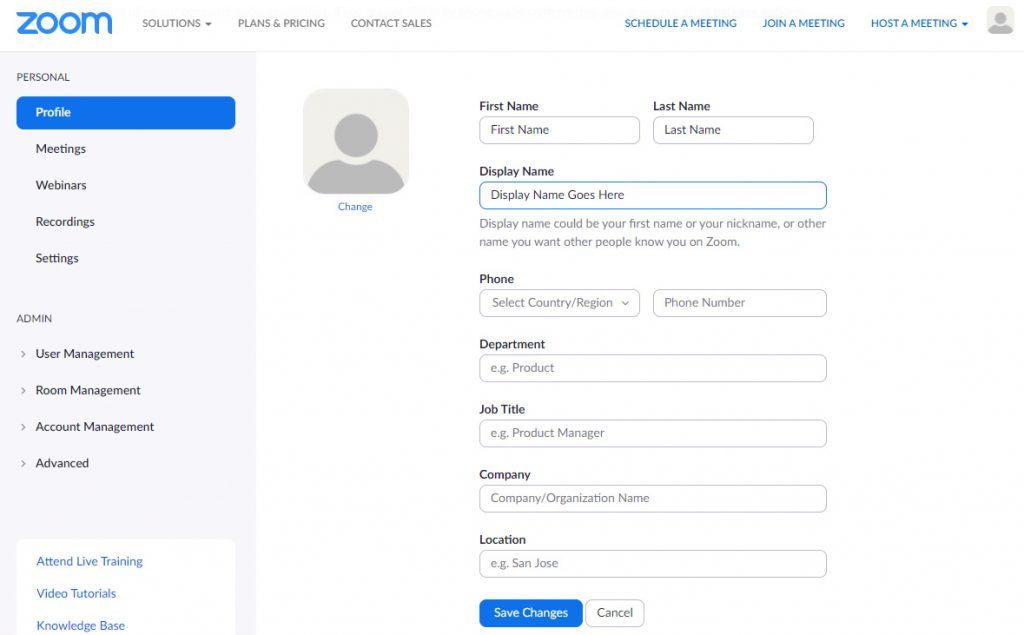 How To Change Your User Name In Zoom From Your Phone
Tap on the Zoom icon to open the application.
Log in with your User Name and Password.
Tap the Settings icon on the bottom of the screen.
Tap on your profile picture.
Look for the Display Name option and tap on it.
Enter your new Display Name and tap on save.
There you have it; that's how to change your user name in Zoom from your computer or mobile device. Your Display or User Name links to your account through the website. For that reason, you can always log in to Zoom's website through any internet browser and change your settings from there.
If you have to use Zoom for a meeting or conference call, you can select a new display name after clicking on the Join a Meeting option. Here's how to do that.
How To Change Your Zoom Display Name For A Meeting
Clicking on your Profile icon on the top right of Zoom.
Select the option to Sign Out from the dropdown.
Relaunch the Zoom application.
Click on Join a Meeting.
Enter your name in the second field.
Click on Join.