Discord Profile Banner: Size and Dimensions
Learn all about Discord Profile Banners, including the proper size and dimensions, and how to upload your own.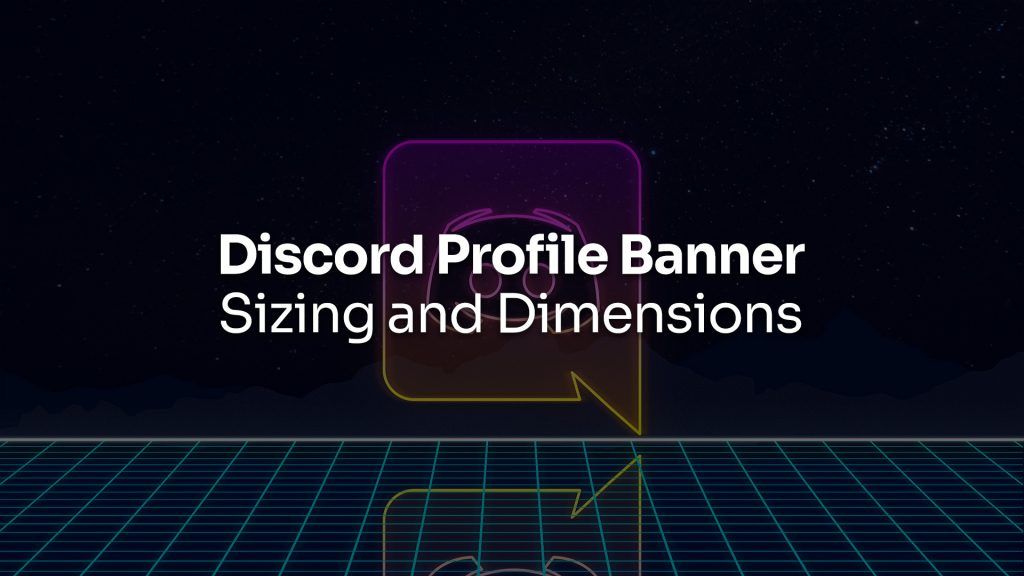 Discord has recently become one of the world's most widely used chat applications. Popularized mostly by gaming communities, Discord has servers dedicated to various topics, from video games to politics and any other hobby you can imagine. Discord offers account customization options for users, including setting a username, avatar, and banner. This guide will show you how to change your Discord profile banner and explain what size and dimensions to use if you want to make your own.
Changing Your Discord Profile Banner
Customizing your Discord banner is done through the Discord User Settings. All Discord users can change the color of their banner, but only Discord Nitro subscribers can upload banners and browse through a selection of animated banners.
The process to change your Discord banner is slightly different between the mobile app and the Desktop client.
To change your Discord Banner on a computer:
Launch Discord on your computer.
Tap the ⚙️ icon at the bottom left to open User Settings.
Go to the My Account tab in User Settings.
Tap on Edit User Profile.
Select Change Banner.
Upload a Banner Image or Choose a GIF.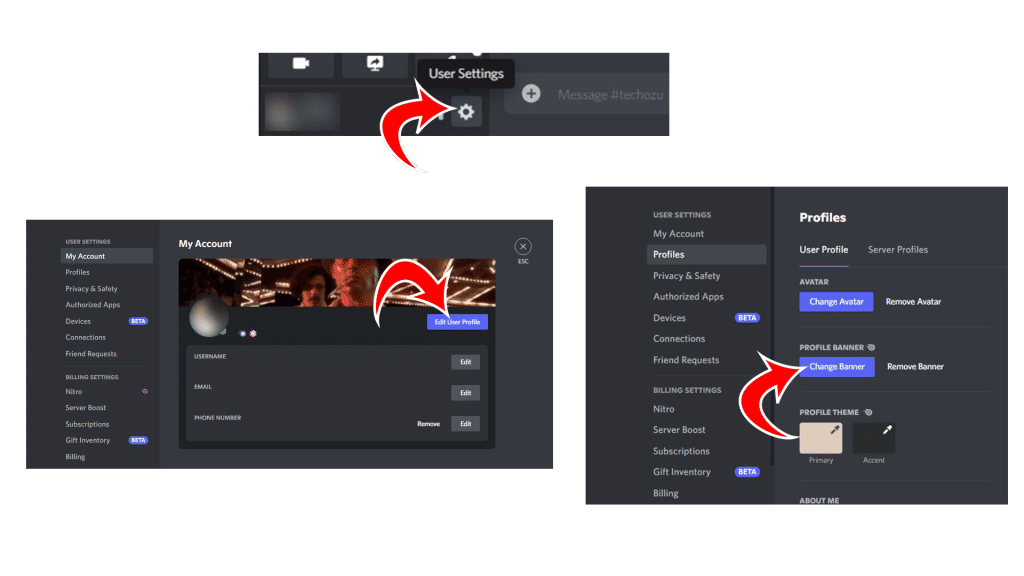 To change your Discord Banner on the mobile app:
Open Discord on your mobile device.
Tap the three lines (☰) at the top left of the app.
Tap on your Profile icon at the bottom right.
Go to Account and tap on User Profile.
Tap the Pencil Icon at the top right of the banner.
Set a Banner Color or tap Change Profile Banner to upload your own.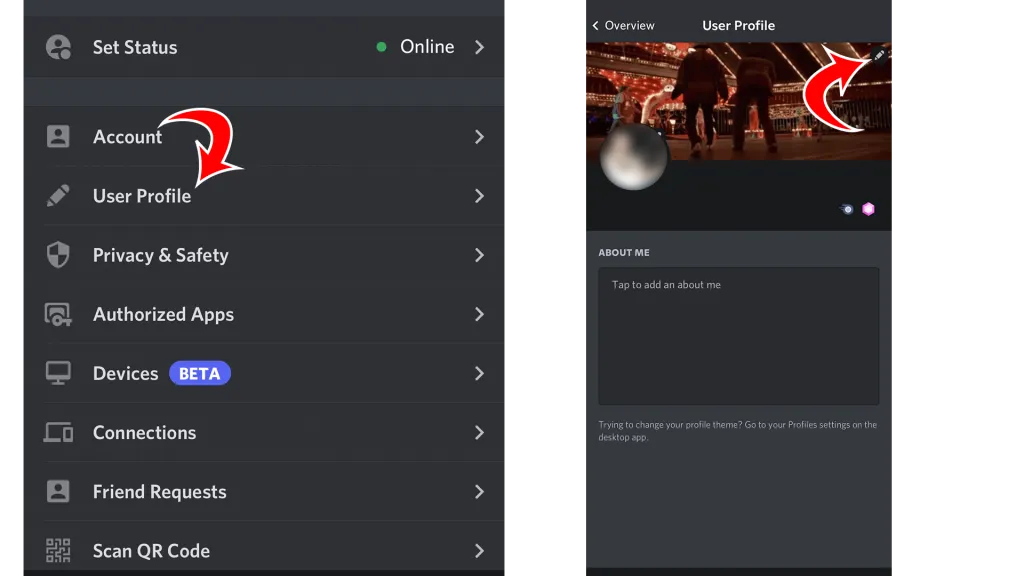 If you choose to upload your own Discord Profile Banner, you'll want to ensure it meets the recommended minimum size and aspect ratio and is the correct file type.
Discord Profile Banner Size and Dimensions
The recommended minimum size for a Discord Profile Banner is 600×240 (5:2 aspect ratio), and the accepted file types are PNG, JPG, and animated GIFs. The banner must also be under 10 MB in size.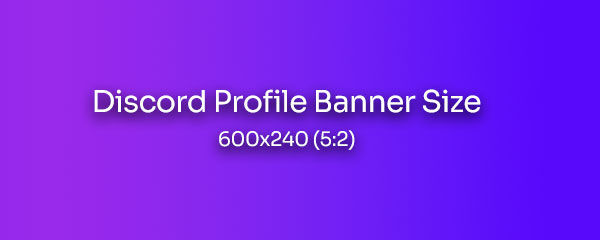 On the Desktop version of Discord, users have the option to browse through a large selection of GIFs, courtesy of Tenor. Tenor is an online GIF search engine owned and operated by Google, known for its flagship GIF Keyboard for Android, iOS, and macOS.
Discord Banner Guidelines
Before you upload a custom Discord banner, you'll want to review the Discord Community Guidelines. Ensure your banner does not violate any of the rules set forth in the guidelines. That includes making sure your banner does not have any adult content not suitable for anyone under the age of 18. That includes adult content and graphic imagery depicting violence, harm, or shock-inducing content. It's also important not to infringe on anyone's intellectual property rights.
Discord Banner Ideas
Here are some Discord Profile Banner ideas you can use if you're trying to think of something suitable for you. Remember, you can always browse the in-app Tenor catalog of GIFs. Try searching for something that interests you, like your favorite movie, television show, or movie. Or, go with something different, like a nice landscape.
1. Elden Ring
2. Cyberpunk 2077
3. One Piece
4. Arcane
5. Dragon Ball Z
Discord is the most popular chat application for a reason. Build out your profile by customizing your profile banner, avatar, and username, and join some communities to chat with like-minded folks and expand your circle of friends!
You can check out more guides and walkthroughs in our Discord Section.