Best TKL Mechanical Keyboards for Gaming
These are our picks for the top 5 best TKL keyboards for gaming.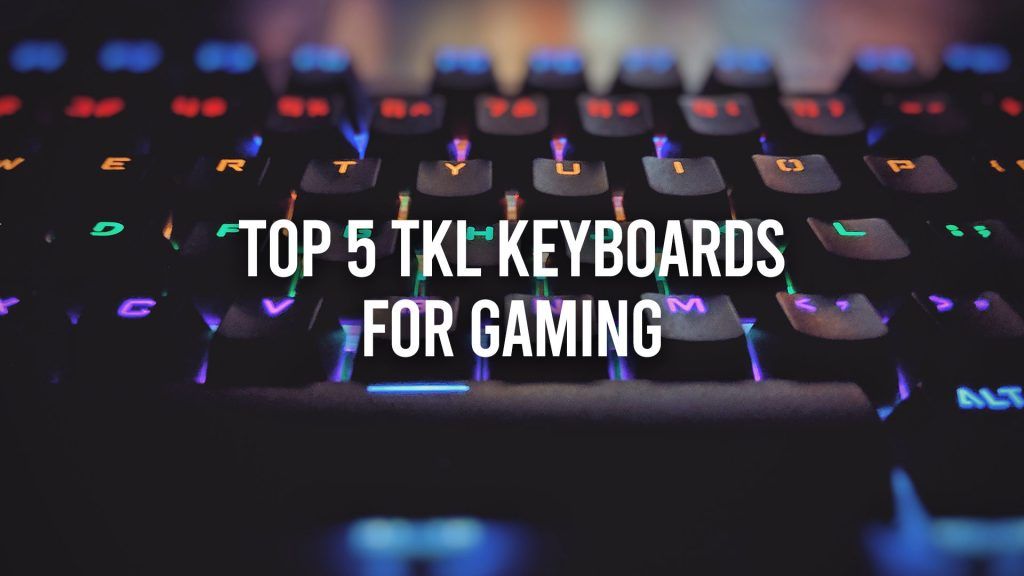 There are tons of different keyboard manufacturers in the world today, but only a handful of them produce consistently high-quality, long-lasting keyboards for the hardcore gamer. For gamers who prefer the compact size of tenkeyless (TKL) keyboards, there are a few specific models you'll want to get your hands on and try out for yourself. Here are our picks for the best TKL keyboards for gaming.
Tenkeyless keyboards are keyboards without the numeric keypad. These are generally referred to as 80% keyboards, as they're 80% of the size of a full-fledged keyboard. TKL keyboards may be larger than the more compact 60%, but they're a nice compromise without sacrificing those useful arrow keys. Let's take a look at which TKL keyboards are best for gaming.
Best TKL Keyboards for Gaming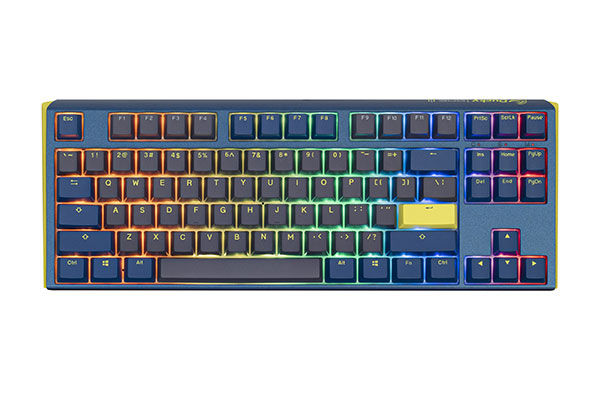 Ducky is undoubtedly a world leader in manufacturing professional-grade mechanical keyboards and PBT keycaps. They also know how to market to gamers and give them what they want, as they've collaborated with professional gamers and streamers, including FaZe Clan and Tfue.
The Ducky One 3 TKL is the latest rendition of the Ducky One line. It features thick PBT double shot seamless keycaps, programmable RGB backlights, high-grade dual-layer silicone and EVA foam sound dampeners, V2 stabilizers, and an improved PCB design. Ducky One 3 TKL is available in various colorways and switches, including Cherry MX Black, Brown, Blue, Red, Silver, Clear, and Silent Red.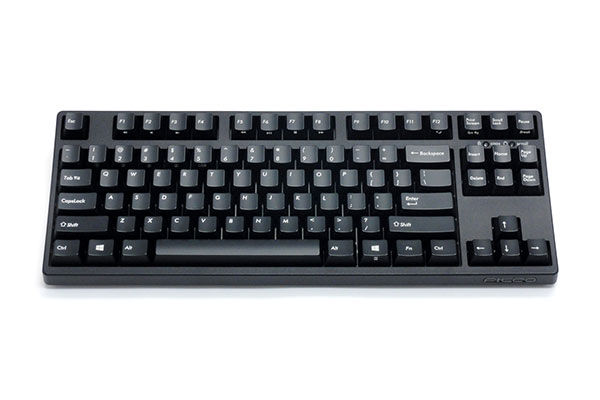 Filco, a trademark of DIATECH CORPORATION, is a lesser-known brand of keyboard manufacturer out of Taiwan. They produce some of the highest-quality, longest-lasting keyboards on the market. You can appreciate the craftsmanship when you hold one of these keyboards in your hand.
The Filco Majestouch 2 TKL comes in a variety of Cherry MX switches, including Brown, Black, Blue, Red, and Silent Red. It features black pad printed ABS keycaps with white legends. One potential downfall is there are no RGB backlights, and the power cord is not detachable.
If you're looking for a buy-it-for-life mechanical keyboard for a gaming setup, you should highly consider this. It retails for a reasonable price point of ~$150 and is available in a few different colorways and frames.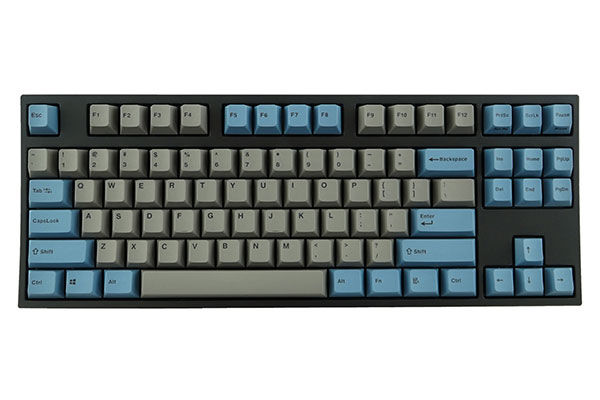 Leopold is a Korean-based company that has been in the mechanical keyboard game for a while, garnering a reputation for producing high-quality, clean-looking keyboards. Like Filco, it's a solid-feeling keyboard with minimal flex, thanks to the internal steel plate. Features include N-key rollover, dip switches for custom layouts, 1.5mm thick PBT Doubleshot keycaps, and a sound absorbing pad.
It comes in various classic colorways, including the iconic Two Tone IBM-style colorway. The model pictured above is the Grey/Blue PD TKL Double Shot PBT Mechanical Keyboard. The FC750R can come equipped with a few different MX Cherry switches, including Black, Brown, Blue, Red, Silent Red, Clear, and Silver. At a price point of ~$120, this is a great entry point for a beginner to start their collection of mechanical TKL keyboards.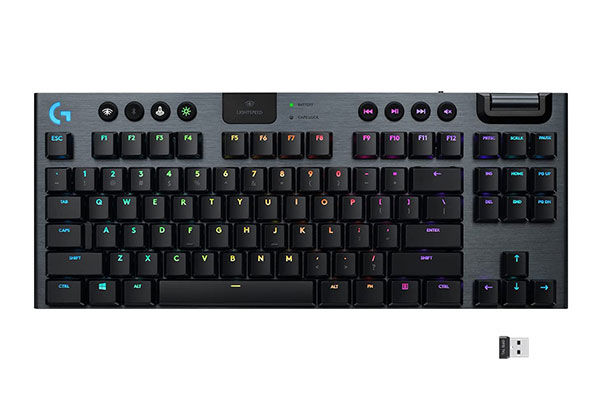 It's safe to assume just about everyone knows the Logitech brand name by now. They're a manufacturer of many different electronics and are well-known and respected in the gaming community for producing quality keyboards, mice, headsets, webcams, and other peripherals. The G915 TKL is Logitech's first foray into high-quality mechanical wireless gaming keyboards.
The Logitech G915 TKL is the only wireless option on our list, but you can also use it plugged in. It's built for competitive gamers, with high-level performance, speed, and precision in mind. It features durable GX Blue Click switches, LIGHTSYNC RGB lighting, detachable micro USB cable, three-step angle adjustment, and layout customization with G HUB software.
At a ~$100 price point, this is an excellent option for a not-so-snobby gamer who wants a solid, reliable backlit mechanical keyboard with wireless capability.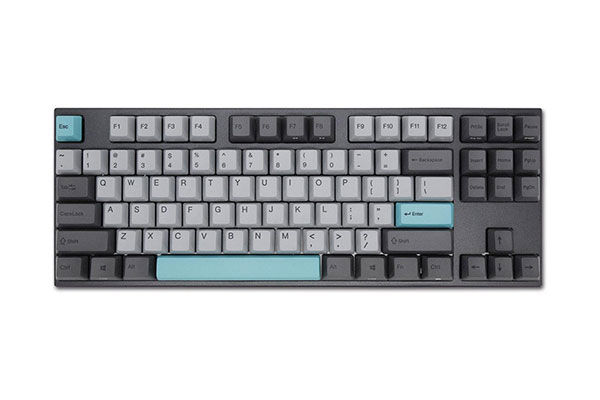 The VA87M is one of the most iconic keyboards in the mechanical keyboard market, and rightfully so. Varmilo is a Chinese mechanical keyboard manufacturer that reportedly shares manufacturing space with Leopold. They are perhaps the most well-known brand that uses Gateron Switches in many of their builds, a clone of Cherry MX key switches that support two-pin LEDs.
This Varmilo model keyboard uses a standard ANSI layout, with 1.4mm thick PBT keycaps and Cherry switches available in Black, Brown, Blue, Red, Clear, Silver, Silent Red, and Silent Black. The case is textured plastic, with a floating key design exposing the switches. It comes in some amazing colorways, a double-section kickstand, north-facing LEDs, and cable grooves for the detachable mini USB port.
Overall, the ~$126 price point makes this classic mechanical TKL keyboard a great value for any gamer looking to upgrade to something reliable.
That's our list of the best mechanical TKL keyboards for gaming. You won't go wrong with any of the choices we've listed above. Let us know about your favorite keyboard!