How to Import Video Files from OBS to Adobe Premiere Pro
If your Adobe Premiere Pro is not accepting your files from OBS, it may be because it's in the wrong file format.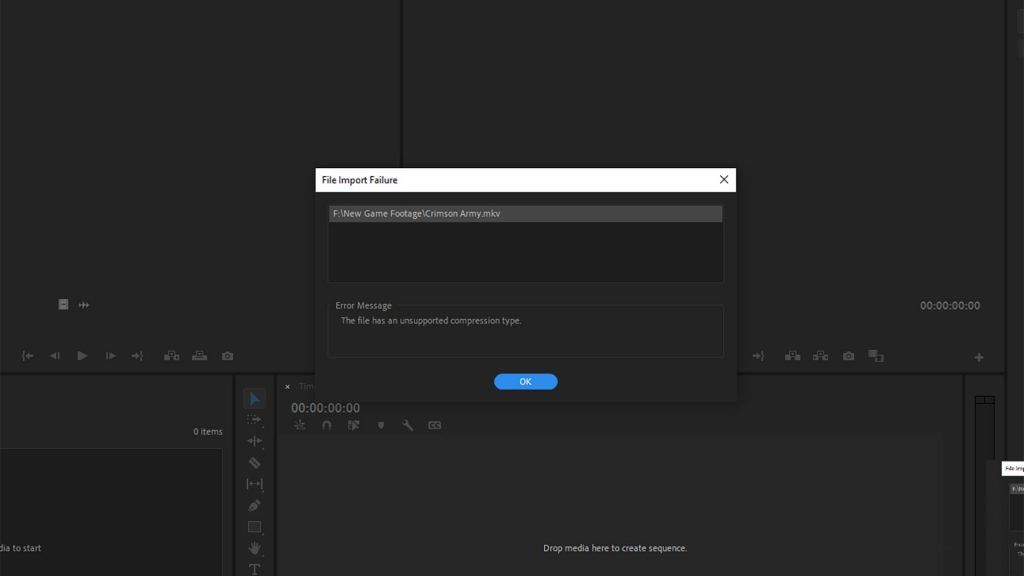 If you're an aspiring content creator who is using Open Broadcasting Software or OBS for recording and Adobe Premiere Pro to edit your videos, then you may have encountered the error "This file has an unsupported compression type." This error occurs when Adobe Premiere doesn't recognize OBS recordings because they are in the wrong file format. OBS records in .mkv file format, which Adobe Premiere Pro does not accept.
Luckily, a built-in function within OBS can completely alleviate this issue, and it only takes a few seconds to set up. Keep reading to learn how to import video files from OBS to Adobe Premiere Pro.
How to Import Video Files from OBS to Adobe Premiere Pro
Adobe Premiere Pro accepts MP4 files, but OBS automatically records in .mkv format. To import the video files you recorded with OBS to Adobe Premiere Pro, use Remux Recordings under File to convert the .mkv file to an MP4. If you want this to happen automatically, users can go to their Advanced settings and toggle on the Automatically remux to mp4 setting.
OBS Remux Recordings
Converting .mkv files to MP4 files requires no 3rd party software other than OBS itself. To convert your .mkv files to MP4 files:
Open OBS.
Click File.
Select Remux Recording.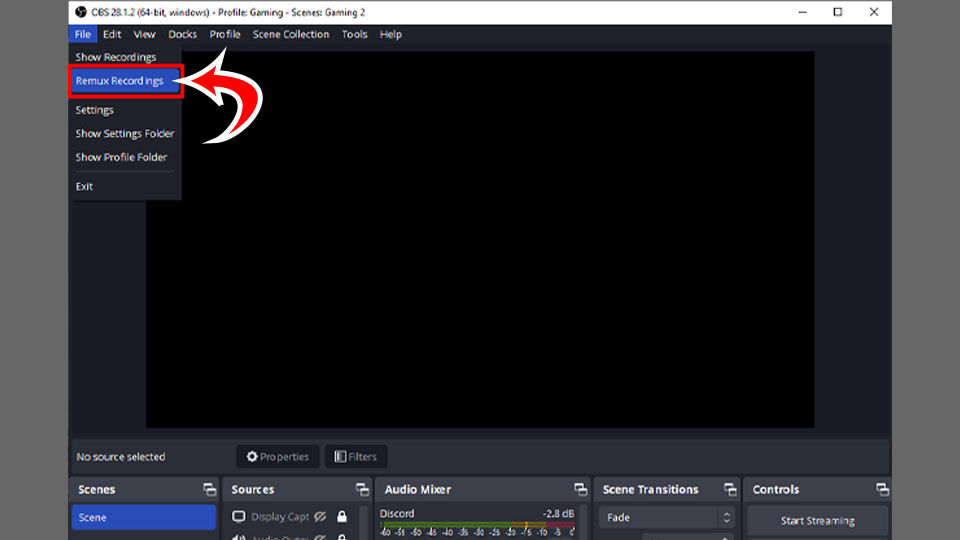 Click the ⋯ icon and select the video you'd like to edit.
Click Remux.
The file will then be duplicated and converted to an MP4, which you can now import into Adobe Premiere Pro.
Automatically Remux Recordings
If you don't want to go through this process every time you edit a video, you can automatically remux all your recordings to MP4 files. To automatically remux your recordings:
Click File>Settings.
Select Advanced on the left tab.
Under Recording toggle the Automatically remux to mp4 option.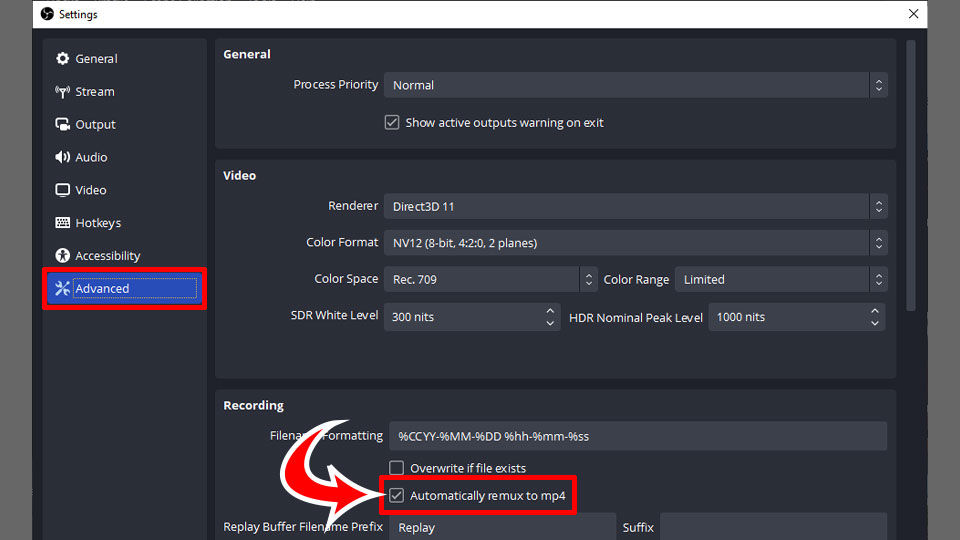 Automatically remuxing your files will take up more storage space because OBS will generate two files, one .mkv and one MP4.
Why Use .mkv over MP4
OBS defaults to .mkv, or Matroska Video files because they support multiple video & audio tracks, subtitle files, and other accessibility support like chapters and metadata. In addition, MP4 files are more likely to crash and lead to complete footage loss, while recording in .mkv and crashing may only cost you a few seconds of footage.
For these reasons, we highly recommend recording in OBS in .mkv format, then remuxing your recordings. While it will take up more hard drive space, it is safer and has more features and support for audio and subtitles.
Did this guide help you? We have a bunch of other OBS guides in our OBS Section.