How to Deselect on Photoshop
Are you trying to become a Photoshop master? You'll need to learn all the shortcuts. Here's how to quickly deselect in Photoshop.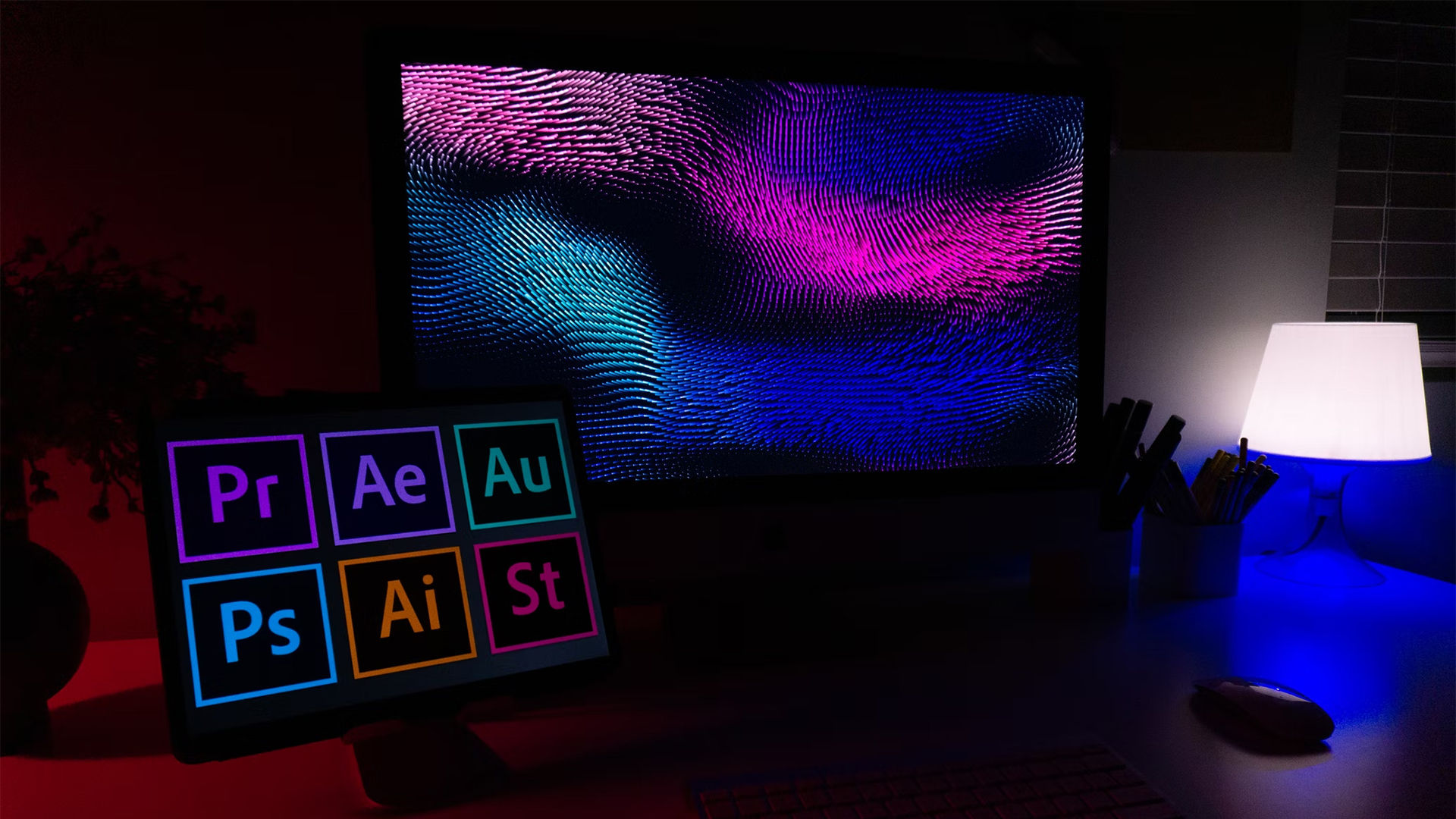 If you're moving and grooving in Photoshop and want to up your skills and speed, you're going to have to get used to all the useful shortcuts that Photoshop makes avaiable. One of the most basic shortcuts you can learn is how to quickly deselect on Photoshop. In this guide, we'll show you exactly how to do it.
How to Deselect on Photoshop
To deselect on Photoshop:
Select something in your document with the Marquee tool.
Hit ⌘ + D on iOS or CTRL + D on Windows to deselect the area.
If for some reason, you can't remember this shortcut or want to deselect an area manually, we've also got that solution for you below.
Deselecting an Area from the Top Menu
Make a selection with the Marquee Tool.
Click Select at the top of the screen.
Click Deselect.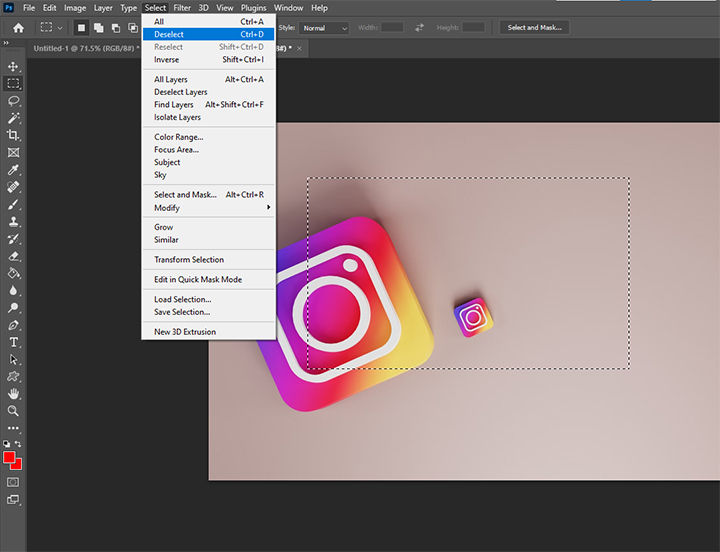 And there you have it! Now you know how to deselect a Photoshop selection quickly and in a roundabout way.
FAQ
How do I deselect quick selection in Photoshop?
To deselect the Quick Selection tool, press Esc on your keyboard.
How do you deselect Ctrl in Photoshop?
To remove an area from a selection while the selection tool is active, hold down Alt (Windows) or Option (iOS) as you drag across the area. To cancel a selection in progress, press Esc. What is Ctrl +J in Photoshop? CTRL + J is the Duplicate Active Layer shortcut.
How do you deselect multiple selections in Photoshop?
To deselect multiple selection areas, hold down ALT (Windows) or Option (Mac OS) and click or drag to remove the area from the selection.
How do you deselect a mask in Photoshop?
To disable the mask, select the layer in the Layers panel and click the Disable Layer Mask icon at the bottom panel. A red X indicates a disabled layer mask through the mask thumbnail.
What is Ctrl F in Photoshop?
Photoshop has a "find" feature to search for text like most programs. CTRL + F is the shortcut in your computer for "Find." Photoshop also has a "find and replace" feature that opens up a separate dialog box.
You can buy Photoshop from Adobe.
For more Photoshop walkthroughs, visit our Photoshop Section.